Alert Folks, This Month You Need To Take A Moment To Digest This Brand's Timepiece We Got For You. It Might Be Your Personal Favourite Brand, But It Melted The Dial Case Shape And Developed A Timepiece Inspired Them To Develop The Crash! So, Read Ahead To Face Some Facts.
The watch industry has been around for centuries, and it continues to evolve and adapt to new technologies while staying updated with the consumer preferences. Thus, in 2023, we can expect to evidence several exciting trends that will shape the
industry for the coming years.
From technological advancements to a renewed focus on sustainability and heritage, there will be something for everyone in the world of watches! Keeping up with the latest watch trends can help you make informed decisions when getting a new timepiece or simply staying up-to-date with the latest fashion trends.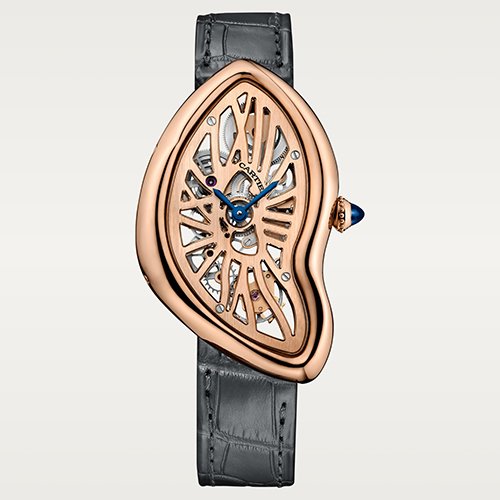 If you're buying a new watch, be it your first or your twentieth, it'd be good to know what the best new watch holds and signifies, right? With keeping that in mind, we've compiled everything you'd want to know about one of the hottest watch
release in the wristy place.
The modern Crash Skeleton is the modern high watchmaking answer to the original 1967 design. Rather than just downsizing a movement to fit in the centre of this squished case shape, Cartier developed and produced a calibre to fit the unique shape, the 9618 MC, which is beautifully finished and highly skeletonized. The brand skeletonized the roman numerals instead of printed on, they "melt away" with the rest of the watch in a much more inclusive motion.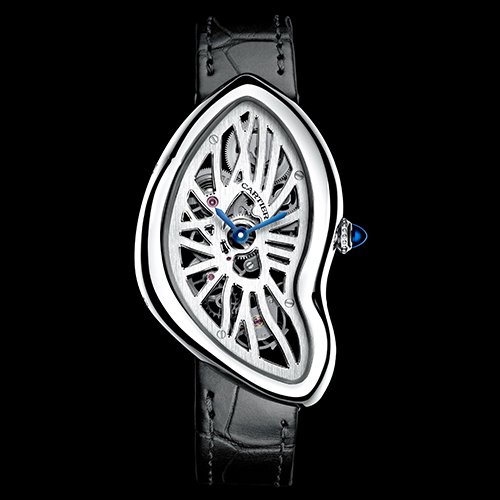 This oddly shaped, and interesting timepiece has been released just for men. With the shape of the watch it naturally caused some production complications. Firstly, the case holds a curvature that appears weird to look at someone's wrist while attending a professional board meeting or a wedding. The movement is also hard to configure because of the brand fitting everything into an asymmetric shape. Everything from the case to the dial is erratic and asymmetrical.
Not only is the case Daliesque in form, the contours of the bezel are sculpted, with its profile varying round the watch. While the original Crash was entirely about its aesthetics, the Crash Skeleton is made doubly interesting with its novel form movement.
With a shape that approximates a kidney, that required some technical contortions, to fit the mechanics into the peculiar shape. Two barrels sit beneath the skeletonised bridges, giving this a respectable three-day power reserve. The base plate of the movement, which has been skeletonised to form Roman numerals, is actually curved, echoing the curvature of the case.