You Don't Want To Look Anything But Dazzling On The Day You Tie A Knot With Your Significant Other. In The Middle Of All The Wedding Prep Chaos, There Are Some Easy Ways To Help You Maintain Your Health And Glow Till The Day Of Your Wedding. Read On.
You've found your better half. Is there possibly anything that can make you happier than this epic moment in life? We doubt! Once you find the significant other you know you want to spend your whole life with, there begins the adventure. Many of you might be waiting for your big day to arrive while others have their wedding just around the corner this wedding season. This summer wedding season is a heyday for many couples.
On the other hand, many of you would agree that a few weeks before D-Day are the real challenge. The monotonous schedules, the frantic planning and preparations for the wedding and whatnot. All these things have the calibre to affect the wedding glow that you and your SO should not compromise on. After all, the bride and groom are the real showstoppers for the big day.
We understand that while putting together a dream wedding, health is one thing that gets neglected. But, staying in shape and
perpetuating your glow are two important facets to look good on your big day. So, now that we've reminded you of the value of health and fitness, let's get into the how–to–do–segment. You can include these easy-peasy habits in your pre-wedding routine, and you'll be good to go.
1. HYDRATION IS ESSENTIAL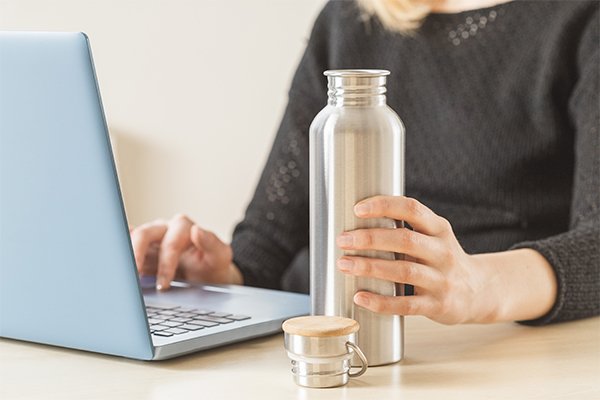 We all know this one is a simple and important mantra. In the middle of all the wedding prep chaos, keep yourself hydrated as much as you can. Drinking at least three to four litres of water every day is important. Mostly, hydration is one thing that is overlooked by many couples while it is a crucial part of any diet. This will not only help you to get going throughout the day but will also remove the toxins from your system. To keep your body hydrated at all times, you can also consume coconut water, fruit juices with higher water content, vegetable juice, and lemon water without sugar.
2. EAT YOUR GREENS
If you're someone who runs away from eating those greens on your plate, you need to reconsider that. Including leafy greens in your diet is a great way to get your body some antioxidants. They will fill you up with lots of minerals, vitamins and other nutrients. We all know the benefits of eating leafy greens and we're sure you can enjoy them if you eat them the right way.
3. WATCH WHAT YOU EAT
Weddings are always fun. But the days prior to the wedding are really fun and filled with incredible memories. You may always
keep an eye on your nutrition, whether you're celebrating your bachelorette party or hanging out with your friends at your
favourite restaurant. Maintaining perfect shape can only be achieved with mindful eating. Don't just eat anything, make sure
you pick the healthy food to consume, so you don't have to stress about your shape and health on D-Day. Make sure to take in
enough carbs to keep your energy levels in check. You can also include dry fruits, nuts, and other healthy and nutritious
components to your pre-wedding diet.
4. FRUITS = GLOW
Early in the morning—within five to ten minutes after waking up—eating fruits does wonders! Not only will fruits keep you healthy but they will also saturate for all the additional nutrients your body requires. You can also add fruits in between meals. Beetroots and tomatoes can help you with glowing skin and can also help you say goodbye to all those pimples. Strawberries are what you need if you want to get rid of the fine lines and wrinkles, and pomegranates for that healthy baby soft skin you've been wanting.
5. FACIAL EXERCISES TO THE RESCUE
Brides and grooms-to-be, there is nothing that a five-minute exercise can't fix. As the day nears, every groom and bride's urge to look their best extends. And one thing that can add to your facial glow apart from all those pre-wedding skin preps is – face yoga. A relaxing 5-minute massage on your face every day can do wonders. It helps to stimulate your facial muscles and lymphatic system, springing along a refined structural glance.
6. TAKE A BREAK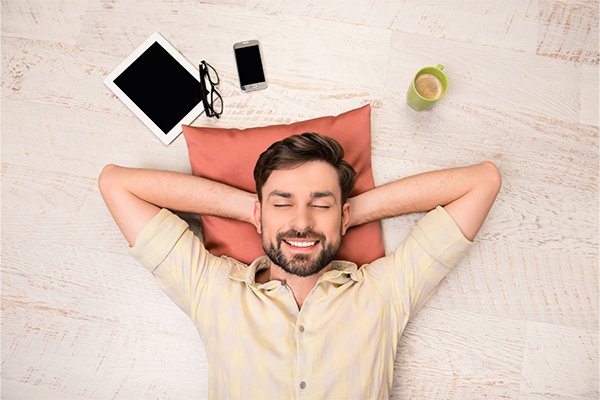 Most couples ignore this! Sleep for at least 8 hours daily to avoid dark circles and add a natural glow to your skin. We know a lot of brainstorming goes into the wedding of your dreams but stress and sleepless nights will not be helpful agents. Allow your brain some rest so you can work on things in a better way. To calm your mind and body, you can take up various activities like journaling and meditation.