Sedona Is Magical! In – Depth The Sedona Itinerary We'll Cover All The Must-Knows Before Your Trip! Here's Our Guide To This Mystical Desert Place.
For decades, Sedona has been a storied destination in the Southwest for artists and photographers, outdoor enthusiasts and dreamers alike. There's a little something that speaks to everyone in the city rimmed by red-rock formations, breath-taking canyons, forests and streams. And since it's in a high plains' dessert climate, Sedona is beautiful with clear air year-round. There's something quite romantic about the place too, making Sedona a popular destination for weddings and honeymoons. The city was named after a woman from Missouri, who came west with her husband seeking a new life. Whatever brings you to Sedona, you're likely to find it!
A Sedona trip is at the top of many outdoor adventurers' bucket lists for good reason. It's an outdoor lover's paradise with spectacular scenery at every turn, endless hiking and mountain biking trails, rivers, waterfalls, swimming holes, and so much more. The city itself is beautiful as well as full of great restaurants with spectacular views and plenty of interesting shops to explore. In this Sedona travel guide, we share our best travel tips to help you make the most of your time there, especially if you love to hike and adventure outside.
1. TOUR THE GREAT OUTDOORS IN A JEEP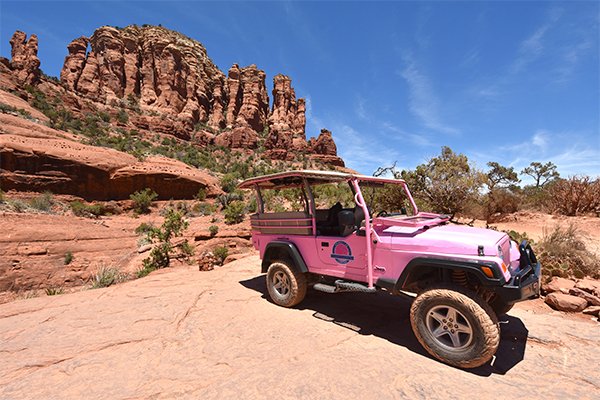 The place is drenched with year-round sun, blessed with natural beauty, and frequented by adventure-seeking tourists from near and far. For a fun-filled family adventure, explore Sedona's many valleys, trails, and landscapes by riding shotgun in an open-aired Jeep (or Hummer)! With destinations like Sedona's Broken Arrow Trail, Diamondback Gulch, and the Grand Canyon's iconic South Rim, there are plenty of locally-led visits to catchup. "Travel" back in time as you venture along the Mogollon Rim wagon trail via the edge of the Colorado Plateau in your 4×4. Once trekked by some of the area's first pioneers, learn all about this history during the fun and insightful journey. Or, alternatively, spend a couple of hours exploring the Sedonaian outback by jeep when opting for the Outlaw Trail. Cross the Arizona desert taking beautiful photographs of rock formations and the natural fauna. For the best of both worlds, adventure and relaxation, consider the Jeep-winery combo or the wildlife-spotting excursion! Jeep tours in Sedona last between two to three hours.
2. VISIT THE CHAPEL OF THE HOLY CROSS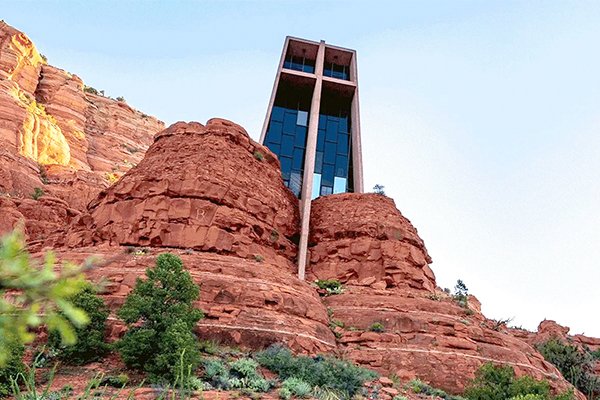 As one of Sedona's most coveted inner-city spots, the Chapel of the Holy Cross is an architectural delight. Built to coexist with the dramatic orange rockface, and with every nook and cranny steeped in rich religious history. What's more, the Chapel is home to fine specimens of Chapel Art.
The Chapel of the Holy Cross welcomes several million Pilgrims and tourists every year. It is a place of great beauty and peace.
Built to a twin pinnacle spur, about 250 feet high, jutting out a thousand-foot rock wall, "solid as the rock of Peter" the building of the Chapel was completed in April, 1956.
3. HEAD TO THE GRAND CANYON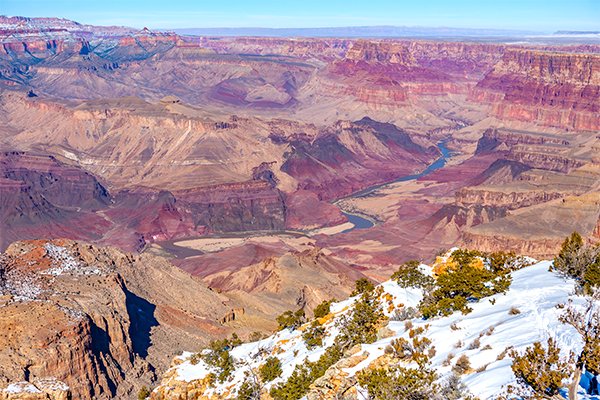 No trip to Arizona, especially Sedona, is complete without a visit to the Grand Canyon. Teeming with natural beauty, archaeological riches, and world-class hiking routes (not to mention jaw-dropping scenic flights), the postcard-worthy Grand
Canyon is an absolute treat for history buffs and outdoor enthusiasts alike. With so many iconic spots to tick off the list—from
the nearby South Rim to the quieter East Rim, there are infinite opportunities for cracking Grand Canyon Day trips.
Hot tip: If bunkering down in a Sedona hotel, make the most of the tours' pick-up and drop services.
4. EXPLORE CATHEDRAL ROCK
A natural sandstone formation that holds the title of being one of Arizona's most photographed landmarks, the Cathedral Rock stands as a testament to Mother Nature's impeccable artistry. While you can always visit the attraction in your own time, most locals recommend discovering the wonders of this place with a biking or hiking tour. During the tour, expert guides share bucketloads of insights and stories about the area. As for the walking, the Cathedral Rock Trail stretches just 0.7 miles in length, making this an easy stroll for people of all ages.
5. TAKE A DAY TRIP TO ANTELOPE CANYON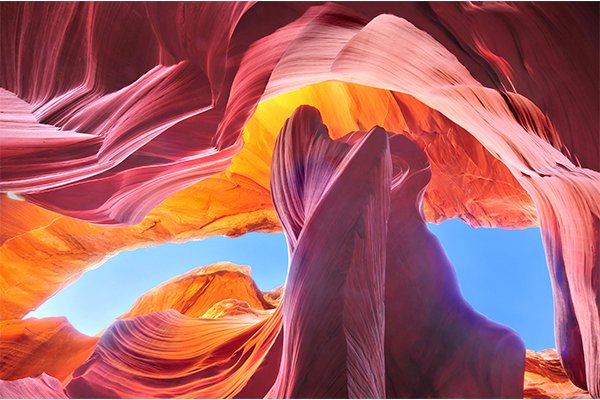 Explore the natural wonders of Antelope Canyon, a narrow slot canyon carved by wind and water through the ages. A Navajo guide helps you photograph the shifting light and creamy colors of the sandstone canyon, a must-see amid the splendour of the American Southwest. Views of Glen Dam, Lake Powell, and Horseshoe Bend are included enroute from Sedona. Formed by the combined forces of wind and water, the Antelope Canyon is a sight to a nature lover's paradise. Its unique orange textures
making it a wonderful place for snapping that next jealousy-inducing selfie for the 'gram. A wide selection of tour options make the 150-mile journey out to Antelope Canyon from Sedona, often combined with a stop at the iconic Horseshoe Bend.