Are You Looking For The Perfect Accessory To Match Your Elegant Outfits? Then You Need To Check Out This Bracelet Right Away.
When it comes to high-end jewellery brands, customers expect nothing but the best in terms of craftsmanship, design, and quality. However, there are times when even the most prestigious brands may fall short of these expectations, resulting in disappointing jewellery. Many high-end fashion companies create some truly amazing jewellery, but they occasionally don't achieve the level of success they expect. Although we agree that Balenciaga, one of the very popular luxury brands has aced the departments of apparel, shoes, and bags, we're not quite sure about jewellery. This month, we will be discussing Balenciaga's Toy silver-tone and bead bracelet.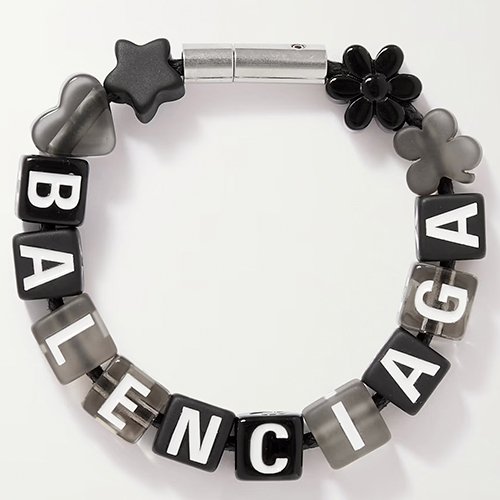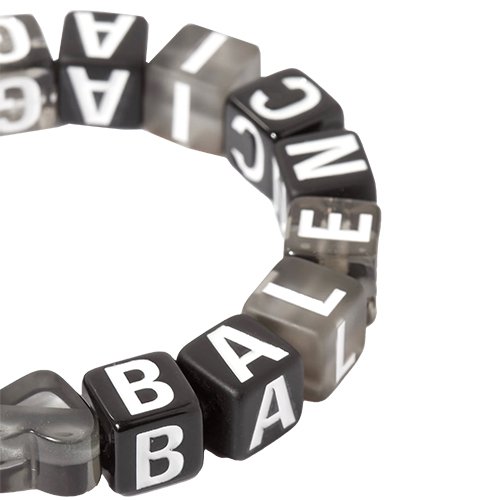 We will get to the bashing later, but first, let's discuss the look of the bracelet. Honestly, a slight glance is enough to think about before making this purchase. The playful bracelet by the brand is a band threaded with beads and some other childish elements like a star, heart, lucky clover and a flower. It looks like a friendship band with the brand's name, and that's about it. We are over the "friendship day bands" era, and so should you, Balenciaga. When one spends a hefty amount on a jewellery product, they want an elegant bracelet, not a friendship brand for a teenager.
Although we feel that there are other options by the brand in the fashion jewellery category, but you are free to give it a try if
this is something that suits your taste. In silver and black tones, the bracelet doesn't justify the luxury one would look for in a product by a high-end fashion brand. Looking at the product, the transparency of the beads seizes away the very little chicness that could've been added to it. Also, we're not really sure about the durability of the product looking at all these factors that have failed to impress us.
When it comes to fashion and luxury, the expectations get higher where Balenciaga is concerned, because of its long maintained legacy. So, here is the final impression, if this bracelet has succeeded to catch your attention, you can go ahead with the purchase at your own risk.