Calm And Composure Are What We All Look For When We Head To A Relaxing Vacation. Well, Looks Like Your Search For
A The Classic Destination For Your Amicable Travel Comes To An End Here. Go On And Find Out What We're Talking About!
Hectic work schedules, not taking enough rest, and incorrect ways of finding the right balance between your personal and work life can make you feel mundane and uninteresting. We doubt if you really want to feel that way, do you? When life becomes monotonous, your mind becomes drowsy. If you've been caught up in an extreme work state of affairs and need a place that is the perfect incarnation of peace and serenity, you've reached your destination. As we foot into April and the aesthetics it brings along, it's time to loosen up a bit.
There is no better way to unwind from a hectic work life than to go on a trip and take a breather. Are we right or are we right? As humans, there is certainly no way we can resist the urge to travel and experience the exquisiteness of new, unexplored places in the world. This month, we're taking you somewhere new with colossal hanging spots and artistic expiations. Do you want to know what this location is and where it is? Read on.
ESCAPE THE CROWN IN ITALY'S PARADISE
Sited 38 miles north of Milan and almost 21 miles from the Italian Swiss Border, this adorable little fishing village has everything you need to relax. With a vast network of cobblestone lanes, magnificent homes that you would want to live in, and
churches filled with art, we are taking you to Varenna. In the centre of Italy, on the eastern bank of Lake Como, is Varenna, a
charming and traditional village. It's the ideal location to get away from the tourist hordes that frequently congregate in Como, the lake's largest city, or Bellagio, Como's more well-known neighbour. Whether you're planning to sit back to enjoy a scenic lake view or even if you're working on your tan, the answer is Varenna. It is the one destination where you need to spend some time exploring. A slow – paced destination where people experience quiescence, you would want to wander more of this village which has so much to offer.
LAKE COMO – THE SUPREME ATTRACTION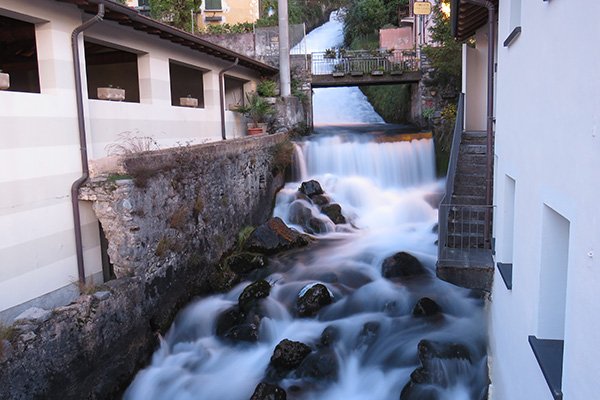 Varenna's Lake Como is believed to be its most well-liked attraction. It is a long, narrow lake that resembles a powerful river running through trees and mountains. You'll find mental tranquilly there. Lake Como, which has an odd Y form and is third in size in Italy, behind Lake Garda and Lake Maggiore, is also well-appreciated for being the largest lake in the country. Additionally, it only contains one island within it, known as "Isola Comacina." The island is a wonderful location for recreation
where you can keep on looking at the lake.
RIVER FIUMELATTE-THE PERFECT PICNIC SPOT
Fiumelatte is a little hamlet and river that is less than a mile from Varenna while having the eminence of being the shortest tributary in Italy with a length of only 820 feet. A picnic spot with amenities can be found at the river's head, where you can enjoy some delectable Italian food. According to history, Leonardo da Vinci was drawn to the river and studied its peculiar, erratic flow as a result of this attraction. Due to its vibrant appearance, the Fiumelatte River is known for looking like frothed milk or latte in Italian.
LOVER'S WALK–THE DREAMY DATE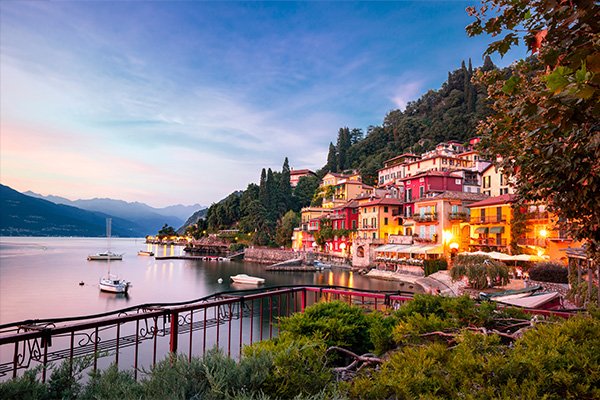 The picturesque and enchanting Passeggiata degli Innamorati (aka Lovers' Walk) stretches along a promenade beyond the lake's edge from Varenna's pier (near the ferry port). This walk leads to the old town, which is ringed by quaint eateries, cosy bars, and artisan stores. A picture-perfect Italian lakeside town is explored on this enchanted stroll. You won't have to walk very far to get to Lake Como if you arrive in Varenna by rail. As you approach the town hub, you pass by the ferry docks, so hop on the boat to visit nearby towns like Bellagio. Varenna, Lake Como, and the mountains in the stretch are all beautifully evident from there. No wonder it's called Lover's Walk—a perfect romantic location.
A TRIP FOR THE GOLDEN TRIANGLE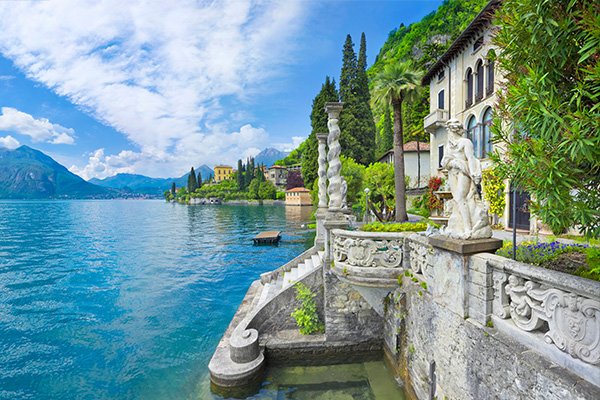 Ferries connect the three villages of Varenna, Bellagio, and Menaggio, collectively known as the "Golden Triangle" of Lake Como. You can visit even more of the lake's best cities by travelling to Bellagio and/or Menaggio, which are quick to reach by ferry. Bellagio is exceptionally cherished by tourists. Cute little shops, excellent restaurants with lip-smacking food, and charming lanes abound there. It also offers some stunning panoramas of Lake Como.