VR May Be Seen As A Niche Gaming Hobby Still, But It Provides Plenty Of Fun For Enthusiasts, And There's A Lot To Get Excited About For The Future. Read Ahead To Find Your Perfect Pick!
Ah yes, the metaverse-the future of our digital world. While this new virtual land hasn't exactly been successfully, many tech
leaders are still very much of the view that we'll soon be plugged in, enjoying our own digital house, job and life. If you want to get in now and enjoy the metaverse and virtual reality, the VR will likely be the best way to do this. Meta, has poured money to offer the latest and most impressive specs available in the world of VR. With all of its fancy new features and functions, VR can be right now, the investment which is only worthwhile for those who can't wait for the metaverse.
Remember when virtual reality was once seen as some sort of sci-fi tech? We've come a long way from that now. Virtual Reality (VR) headsets are gaining popularity in the tech world. With the ability to transport you to a variety of different immersive worlds, VR headsets are an exciting way to enjoy gaming, movies and more. Market is filled with choices of these cutting-edge models. We've compiled this comprehensive guide to help you find the best VR headset, along with the features that make them stand out with fulfilling all your needs.
1. META QUEST 2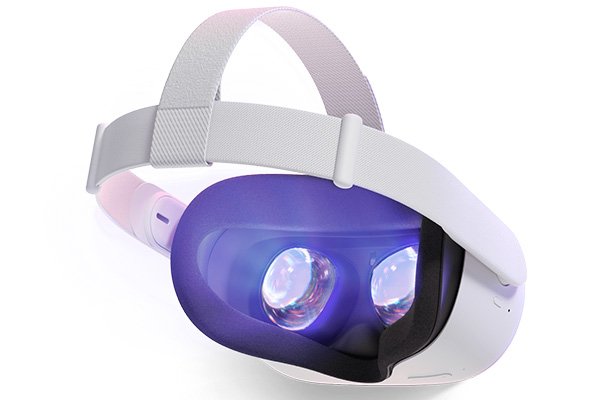 The Quest 2 remains the best and most versatile VR headset of the moment. The Quest Pro offers upgrades on the display, controllers, and adds features like better mixed reality and eye/face tracking, but its value for everyday VR explorers. The base model's 128GB of storage is plenty for storing dozens of games and apps, although keep in mind there's no way to add more storage after purchase. The Quest 2 can also connect with a PC to run more advanced apps from Steam or Meta's own app library, using a single USB-C cable or wirelessly.
· Fast-Switch LCD Display
· 1832 x 1920 Resolution Per Eye
· 60, 72, 90 Hz Refresh Rate Supported
· Glasses Compatible
· STORAGE: 128GB | 256GB
2. PLAYSTATION VR 2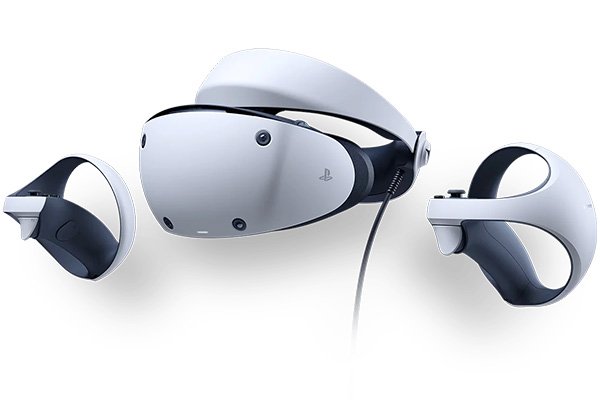 The best high-end console gaming VR headset, PSVR 2 is tethered, not wireless. However, its HDR OLED display, graphics
quality, built-in eye tracking and fantastic advanced controllers-which have the same vibrations and adaptive force-feedback triggers as the PS5 DualSense controllers- give this headset a premium feel that makes its best games perform at a different level. The PSVR 2 lacks social metaverse-type software so far and feels more like a headset designed to just launch and play VR games. Many of the games for this headset are ports, as more games roll out that are optimized for this hardware.
· Display method: OLED
· Panel resolution: 2000 x 2040 per eye
· Panel refresh rate: 90Hz, 120Hz
· Lens separation: Adjustable
· Field of View: Approx. 110 degrees
3. VALVE INDEX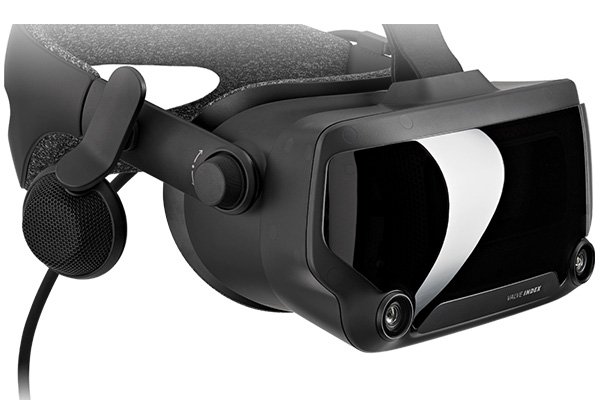 Valve's Index kit remains one of the best high-end VR solutions on the market for PC gaming. It's still a very solid option, with a 1,440 by 1,600-pixel resolution, an eye-watering 144Hz refresh rate and a massive 130 – degree field of view. As a Steam VR
product, the Index requires installing two sensors at opposite corners of your room. And of course, it's wired to your PC. But that clunkiness is worth it for the higher refresh rate and more accurate tracking. Valve's finger tracking controllers are fantastic as well with a convenient strap that locks them onto your hands. It's unfortunate that other VR games haven't fully taken advantage of the finger tracking though. There are a few features of the Valve Index that we need to get out of the way right at the start. First up is that finger tracking system. Rather than relying on per-controller tracking, the Valve Index has stepped where no VR headset has gone before-adding sensors for each individual finger via a touch-sensitive panel. The Valve Index is a VR headset for those fully invested in the PC gaming space, the specialists that already have the PC humming away in the corner and are looking to put it to the test. With the whole of Steam behind it, you'd be hard-pressed to be bored in this particular virtual world. However, it is worth noting that fewer Steam titles can take full advantage of these unique tracking features so you're certainly proofing yourself rather than enjoying today's tech with this purchase.
· Resolution: 2880 x 1600
· Display: LCD
· Connection: DisplayPort, USB 3.0, USB 2.0
· Field of View: 130°
· Recommended Hardware: Quad-core processor+, Nvidia GeForce GTX 1070+, USB
3.0, SteamVR tracking base stations, DisplayPort 1.2
4. VIVE COSMOS ELITE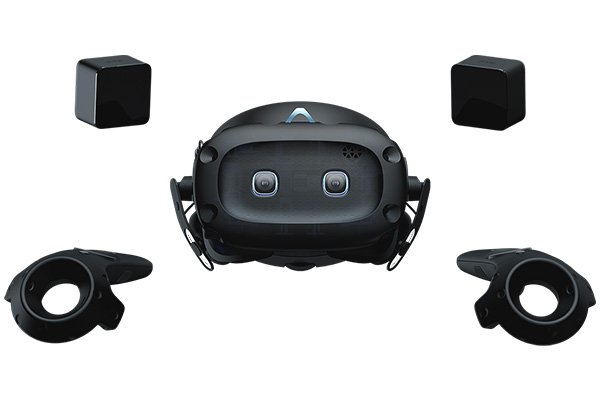 The Vive Cosmos Elite system might be the best VR headset for those looking to spend a little less on some of the fancier features and focus instead on room – scale tracking. The headset sits as a fully modular system that you can upgrade with a different faceplate and SteamVR tracking bases as you please. However, its final form is the Cosmos Elite, making its iteration the best VR headset in its line. While resolution lacks behind the much cheaper Oculus Quest 2 (the full Cosmos Elite system will do over $800 worth of damage, there's enough power in that 2880 x 1700 display to keep up with the premium Valve Index system. That means no screen door effect and a clear display (supported by a 90Hz refresh rate). If you're after a full suite of tracking sensors, then, this is the most affordable option available to you right now – and it still does a solid job of rendering everything in high-quality graphics.
· Screen: Dual 3.4" diagonal
· Resolution: 1440 x 1700 pixels per eye (2880 x 1700 pixels combined)
· Refresh Rate: 90 Hz
· Field of view: Maximum 110 degrees
· Audio: Stereo Headphone
· Memory: 4 GB RAM or more
· Video out: DisplayPort 1.2 or newer
· USB ports: 1x USB 3.0 or newer
· Operating system: Windows ® 10, Windows ® 11