If You Are Someone Who's Awestruck With Boots, This Segment Is Definitely For You. As We Have A Pair Of Pretty Cool Bottega Boots Which Look Extremely Good Only In The Closet, Dive Right In To Find Out Why!
No matter what's your personal style, there's a pair of boots for everyone and you should know how to break in boots. From
outdoorsy hiking lace-ups to sleek Chelsea slip-ons, or heritage -style work boots there's a pair for everyone. The 90s were a golden era for fashion and rightly so; as from back then boots were a total game changer and continued to be a must-have in every wardrobe. Giving you an instant outfit boost, boots rightly add up to a grungy chic aesthetic.
Versatile and incredibly cool, boots can declare themselves winners on the podium of the must-have allies of every season.
If last seasons were the over–the-knee models to be the favorites, this year the focus is on comfort in all styles! And here we are to discuss about the lowest common denominator of trendy Chelsea boots Lug by Bottega Veneta.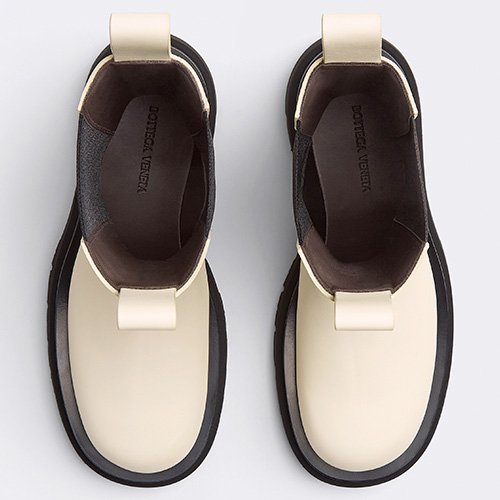 We all wanna be fashionable, and we all wanna look fresh and polished but we feel "very chunky" is not at all what one looks for. Being super heavy boots, it clearly means "sadness," evoking the image of Bottega Veneta boots, as in the expression "large shoes to fill".
This is not all, if you are standing or sitting a you may feel these boots are pretty soft. But as soon as you walk in these, the heel feels very uncomfortable and you'll likely be rewarded with blisters. Yes, you read it right, and "too many blisters" is what we are talking about!
Looking at them, you would love to wear them outside with a sway, but they are so uncomfortable to walk in that you wouldn't
want to. Being made of vegetable-tanned leather, if exposed to intense heat, it may cause the leather to shrink and develop
cracks on the surface of the boots. If this is still not enough to make up your mind, then you're free to buy these hurtful boots
for yourself.