Technology Has Done All Possible To Astound Us With The Latest Evolutions. Let's Have A Look at The Fascinating Flying Robots
That Are Becoming The Talk of The Town With Each Passing Day.
The tech world is an interesting place for people to keep themselves updated with everything going on with the modification
of technology. With the world moving so fast, technology has taken over in all the developing sectors within a blink of an eye. Making people's lives not just effortless but exhilarating with so many user-friendly gadgets launching every now and then, the tech phenomenon has helped open various doors for growth worldwide.
Around the globe, there have been enormous technological developments; some of them have made our lives easier, but others are beyond the realm of what the average person could have thought possible. The sky is the limit for all the technical advancements occurring, from being able to control our everyday electronics with only our voice to being able to take lifelike photographs with the assistance of contemporary cameras.
The usage of drones, however, has rigorously made the sky the limit, and things have now become too serious, but within the control of your hands. In the world of AI (Artificial Intelligence), everything is being superintended with a remote. Looking back at the growth of applied science, in the tech world, drones have grabbed the spotlight lately. If you're someone who has not been keeping up with the latest developments drones, of you've reached just the right place. Take a deep breath as we are about to ascend into the skies and enter the realm of drones!
DJI INSPIRE 2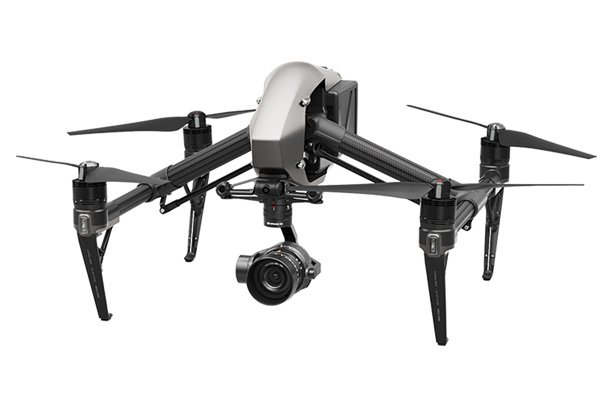 If you're bored of capturing those cinematic shots through your latest phones or cameras, this is what you need to get your hands on. Being one of the top powerful cinematic filming tools, Inspire 2 by DJI is one of the most compatible and popular drones in the tech market. From functionality to design, this drone is definitely going to justify the demands of a cinematic experience along with every penny spent on it.
Inspire 2 by DJI has grabbed everything from the previous models and transformed them for the better. When combined with
the Zenmuse X7 camera, the CineCore2.1 image processing system can capture video at up to 6K in CinemaDNG/RAW and 5.2K in Apple ProRes. It possesses unprecedented speed and agility for a plane this size, going from 0 to 50 mph (80 kph) in a snap of about 5 seconds, reaching a top speed of 58 mph (94 kph), and having a maximum fall speed of 9 m/s. With an X4S,
a twin battery system increases the flight time to a maximum of 27 minutes, and self- heating technology enables it to take off even in cold weather. Flying Autonomy has been updated and enhanced especially for the Inspire 2, offering redundant sensors and two orientations for avoiding obstacles.
PARROT ANAFI AI
Being the first 4G drone, the Parrot ANAFI Ai was created in collaboration with Verizon Skyward. The ANAFI Ai is a drone aimed at the industrial market with a radical design that draws inspiration from nature. When it comes to features, Parrot drones are
among the best available. This company creates some of the most cutting-edge drones, which are equipped with GPS, high-
definition cameras, and a variety of sensors.
With this new specie of smart birds, Parrot is here to change the game in terms of connectivity with the release of this one-
of-a-kind 4G connected drone. With astonishing features like mapping inspection, photogrammetry, and surveying, ANAFI Ai is designed with the best-in-class attributes which you can rely upon. A special camera system that includes a pair of tereoscopic cameras on either side of the 48 MP main camera and enables 360-degree obstacle recognition is also featured in the IPX3 water-resistant ANAFI Ai. With a flight range of up to 4 kilometres, a 2700 mAh battery size, and its small form, it can even be flown indoors.
SKYDIO X2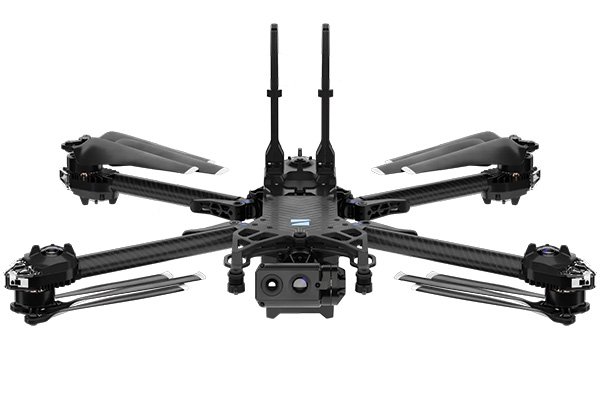 Skydio was recognised as one of the most inventive businesses in 2021. Their goal is to increase productivity, creativity, and most importantly, safety with Skydio X2. They produce intelligent drones that are driven by machine learning and were established in Redwood City, California, in 2014.
With the capabilities of autonomous manual high-speed flying, while avoiding obstacles, the X2 is accoutred with a 4k60 HDR
camera with enhanced video capabilities, while it was designed for commercial users. The AI-driven autonomous flying engine Skydio Autonomy Enterprise, which powers X2, provides unmatched 360° obstacle avoidance, autonomous tracking, GPS-denied navigation, and full workflow automation.
With a ruggedized, foldable airframe, GPS-based night flight, visible and infrared strobe lighting, and a single sensor payload with a 12MP/4K60P HDR colour camera with a wide – angle lens intended for near capture, the X2 is built for close-up photography.