Every product cannot be a hit. And that's what Gucci has proved with their transfer-proof matte liquid lipstick. Let's see why this product wasn't a hit and why you need to give it a miss!
Every time we think we've found the worst product yet; some other product comes along to displace it from that position. Disappointments are unavoidable when trying out new beauty products – everything cannot always turn out to be a hit, after all. But the most disappointing are the products which we actually expected to work. But they blindside us and we are left with no choice but to place them in the reject pile. The product we're placing in the reject pile today is the Transfer-Proof Matte Liquid Lipstick from Gucci. Let's see why it's earned a place in the reject pile.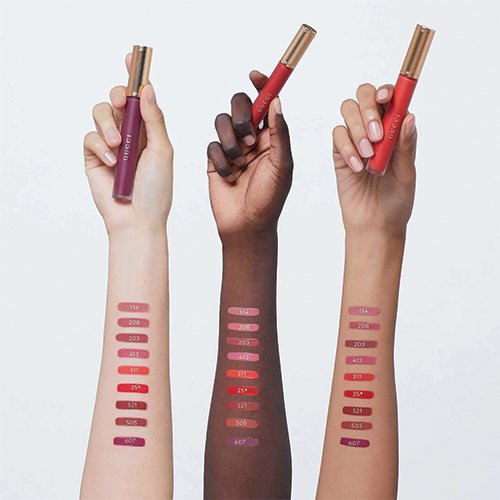 While this offering from Gucci does have some redeemable qualities, we don't think it makes up for the negative ones. 
Gucci is one of the pioneers in the luxury world. But it's inevitable that some of its launches turn out to be epic failures. While this offering does have some redeemable qualities, we don't think it makes up for the negative ones. Apparently, the product will give you lips that hypnotize and was created with comfort in mind. We would like to call their bluff as the product does not do what it claims to. Another claim is that the product is transfer-proof, but after due diligence, we're here to tell you the truth that it is anything but transfer-proof! And on top of that, it is highly drying on the lips.
 Many who have already used the lipstick claim to be unhappy with it. The fact that even after letting it dry for several minutes is not enough to stop it from transferring everywhere is highly disappointing. The formula is also lacking in pigment and is not consistent. The finish is streaky and not even. Another thing many feel unhappy about is the boring shade range. If Gucci offered a few more colours with different tones, it would make the range highly versatile.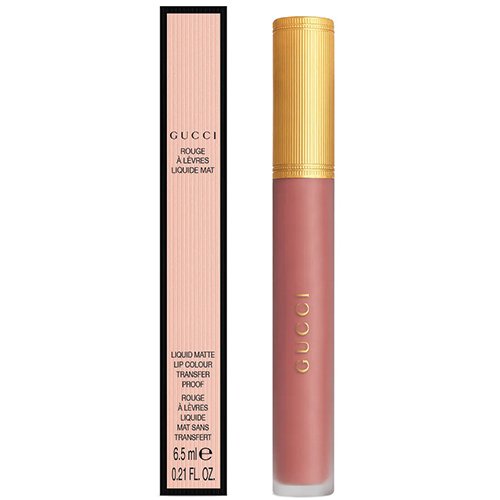 Transfer-Proof Matte Liquid Lipstick from Gucci
However, the applicator makes it easy to apply which makes the experience better and the formula does become a beautiful matte after drying. So, if you're still thinking of going for it to give it at least one try, go right ahead. We believe in giving everything one chance at the very least!