Are You Ready To Sniff The Gems Crafted By Natural Ingredients? Dive Right In For Some Sensorial Experience Of Scents.
In this first month of the New Year, which always feels like an opportunity to forge hopeful new pathways for a renewed, healthy lifestyle, all of us are always inclined to make changes—or, at least, commit to the resolutions we vowed to undertake on 1st January. On a superficial level, we are more destined to change our appearance to fit these new beginnings. As you embark on this new year, why not consider changing your signature scent to fit your new aspirations? A person's scent and what they choose as their fragrance is deeply personal. The senses are strong and how you decide to present your smell to others can be just as expressive as what you're wearing. Your scent has the power to uplift your confidence, and can also reinforce memories of the past that you wish to hold. There are even some who value their personal fragrance so much that they won't share the name of their perfume with others but don't worry folks we aren't like them. We have tracked two scents to inspire and, more importantly, make a positive first impression and the secret to your fragrant greeting to whomsoever is in the room.
1. GUERLAIN: MANDARINE BASILIC FORTE – EAUX DE PARFUM
GUERLAIN: MANDARINE BASILIC FORTE – EAUX DE PARFUM
You'll be hard-pressed to find a beauty house with the level of mastery that Maison Guerlain holds. Founded in 1828, the beauty company has even bestowed the title of a "Living Heritage Company" by the French Ministry of the Economy. The mysterious world of luxury fragrance has discovered what makes haute collection of scents so special.
Aqua Allegoria Forte Mandarine Basilic by the brand is an aromatic fruity fragrance for women. This is a new fragrance with the top notes of Basil and Black Currant; middle notes are Italian Mandarin, Orange Blossom, Bourbon Vanilla and Bulgarian Rose; base note is Sandalwood. Luxury has become so expected these days but Guerlain has upped the ante which is brimming with richness. This fragrance is refillable and made with sustainable beetroot alcohol. The French beetroot alcohol used in the formulas comes from a network committed to responsible farming without compromising the scent's integrity.
2. BULGARI: LE GEMME OROM EAU DE PARFUM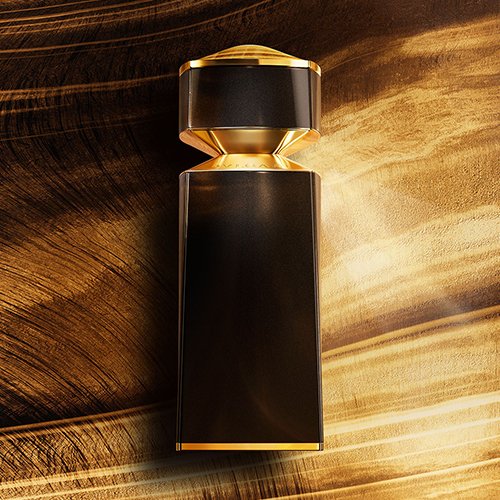 BULGARI: LE GEMME OROM EAU DE PARFUM
Bulgari's trademark is usually written "BVLGARI" in ancient Roman style. One of the most notable and interesting Italian brands for luxury goods – their craftsmanship is sublime and their award- winning designs are absolutely exquisite.
A mysterious bottle that echoes its sensual contents – Le Gemme Orom Eau De Parfum. Presented with a beautiful labradorite gemstone on the lid, the new Bvlgari is a breath-taking fragrance. Boasting notes of vanilla bourbon and oud, this rich scent will envelop you in a cloud of luxury inspired by the origins and properties of the labradorite gemstone. The fragrance's top note is Bourbon Vanilla, middle note is Siam Benzoin and base note is Agarwood (Oud). It's extremely well done – a darker-than-usual vanilla blended with smoky resins and a few coils of oud.