Dior's bags are usually on point. But, this time, this bag makes no sense. Read on to see which one we're talking about!
Ah, Dior, the label that comes up with some amazing creations in the world of handbags. But this time, we were left disappointed as we checked out the Dior Vibe Hobo Bag. Although the bag seemed to gain some popularity, it was short-lived as fashionistas took a closer look at the bag. The bag has a sporty vibe to it, but honestly, it is not that appealing. The Dior Vibe bag collection has two bags: the crescent-shaped Hobo bag and the bowling bag. Now, we love a good athleisure moment as much as the next person, but sometimes, it is just not necessary. Case in point: the Small Dior Vibe Hobo Bag. Let's see what's wrong with it and whether you should be in line to purchase it.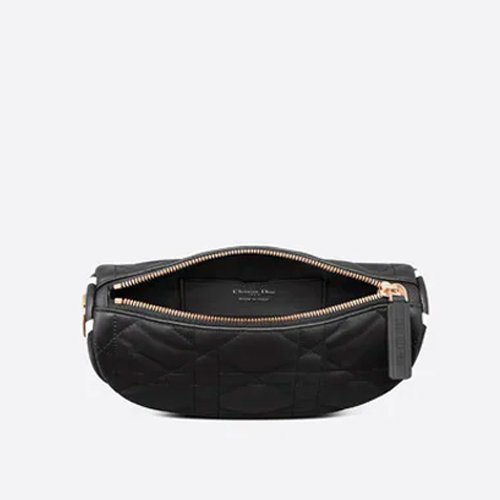 Inside compartment of the Dior Vibe Hobo Bag.
The bag is a fusion of Dior's classic heritage with modern sportswear and the brand logo has been placed on the underside. There is an interior flat pocket and the bag features a calfskin interior. The bag seemed to catch everyone's attention when it launched. But the thing that put everyone off of it, was the launch campaign. It seemed lazy, like Dior put in zero effort and just shipped the bag off to any and all influencers it could find. The result? The bag might have been on everyone's feed, but since nobody put in much effort into styling them, it did not appear appealing – just another trend bag.
Coming to the bag's structure, the bag is hemisphere-shaped with two straps that seem unnecessary. What we have a hard time understanding, is what was the need to connect the straps with that hardware. When you pick the bag by the straps, they look strange and out of place. It just seems like the bag and the straps are from two different products – there is absolutely no cohesion among any element.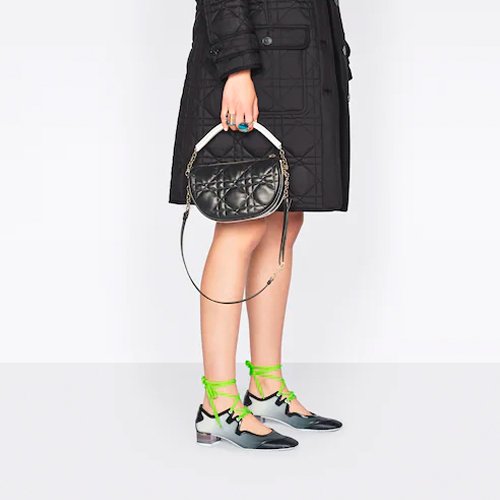 The bag has a sporty vibe to it, but honestly, it is not that appealing.
Altogether, it just seems like the Frankenstein of bags, with a random hodge-podge of elements sewn together. The elements look great separately, but altogether, the bag just falls flat. However, if you like the hemisphere appearance, and the athleisure vibe of the bag, you can definitely go for it. Just don't claim we didn't warn you!