If you wish to bid adieu to dull, and tired-looking eyes, you need to pay a little more attention to your skincare routine. Here are a few products that will help you with that. Read on.
A well-rounded skincare routine consists of a few standard – and key – steps: cleansing, toning, exfoliating, moisturising, and applying a good sunscreen for full protection. But if you ask us, even this is lacking. There is one area that most people miss out: The eyes. The area around the eyes is extra-sensitive and it can be daunting to figure out the best products to use. The fear that the skin will react badly to it is all too real. But that does not mean that you can forget about the eyes, do the rest of your skincare and just call it a day. The undereye area is the thinnest, most sensitive area of the face and produces less collagen and oil. This makes it more predisposed to fine lines and wrinkles. So, taking extra care of this area is extremely important.
Although, there is only so much cosmetics can do so it is also important that you figure out what is causing the problems in case you have dark circles or other skin problems. Address those as well and make sure to use the correct products for the eye and you'll never have to worry about developing any more skin problems. To get you started on this journey, we have picked out some of the best skincare products for your eyes. Take a look and choose which solves your problems the most.
LA PRAIRIE, PLATINUM RARE HAUTE-REJUVENATION EYE CREAM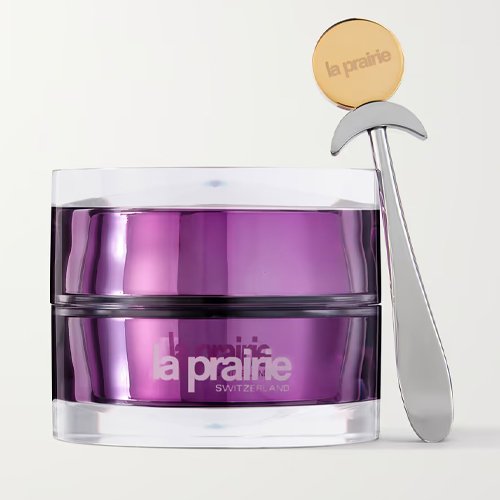 LA PRAIRIE, PLATINUM RARE HAUTE-REJUVENATION EYE CREAM
If fine lines and wrinkles are your major skin concern, this is the perfect choice for you. Your delicate eye area will love this eye cream. Formulated with the brand's 'Platinum Multi-Peptide,' it is designed to boost collagen and elastin production. It will also strengthen your skin's barrier and give you a plumper, more youthful-looking complexion. The Haute Rejuvenation Eye Cream was formulated to go beyond mere collagen production and activation – it also strengthens the skin barrier, facilitates cellular nutrient exchange, and also enhances cellular longevity. The cream will act across the skin's layers, ensuring long-lasting results. We especially love the luminosity it provides to the eye area and how it smoothens out the imperfections. The application of the cream is also quite simple. Cleanse and tone your skin and apply your lotion, eye serum, and face cream as usual. After that, use your ring finger and dot the cream under your eyes from the inner to the outer corner and between the brows. Use a gentle press-and-roll motion and massage the area until the cream is fully dissolved. And that's it! Enjoy your fresh, rejuvenated under eyes!
CLÉ DE PEAU BEAUTÉ, SYNACTIF EYE CREAM
CLÉ DE PEAU BEAUTÉ, SYNACTIF EYE CREAM
Now we come to the Synactif Eye Cream from Sisley. A targeted antiaging eye cream that will work with the skin's natural ability to purify itself resulting in a visibly firmer and lifted eye area, this is another great pick. A part of Sisley's 'Synactif' range, this lightweight cream is formulated with some great ingredients to deliver several benefits. The botanical-based Exclusive Purifying Beautifier helps improve tone, while the Retinol ACE and the double dose of Hyaluronic Acid smooths fine lines. The cream will regenerate your delicate eye area and promote a lifted look. The cream is infused with several other amazing ingredients like 4MSK, vitamin E, and Vitamin C-Ethyl that enhance brightness, and reveal even-toned, moisturised, and vibrant skin. Now let's talk about the application. If you're incorporating it into your morning skincare routine, apply it prior to your moisturiser. For evening routines, apply it after your moisturiser. Dispense the required amount of eye cream on your fingertip and apply it gently to the lids and the under-eye area using the tip of the middle and ring fingers. Repeat this three times and finish off with some eye exercises for maximum benefit.
SISLEY, SUPREMŸA EYES AT NIGHT
SISLEY, SUPREMŸA EYES AT NIGHT
On the hunt for an exceptional night skincare product that is dedicated to revealing the youth of the eyes? Well, this is where your hunt ends. The Supremÿa Eyes at Night is the ultimate anti-aging treatment for the eye area. Sisley's hard-working serum has a rich, yet lightweight texture that minimizes dark spots, smooths wrinkles, and reduces puffiness, all in one product! The serum is suitable for all skin types, including sensitive ones. The area around our eyes is pretty much the first one to show signs of aging. But you can fight the damage by using the right product at the right time. To use, dispense one pump on your fingertip, using half of this for the left eye and the other half for the right eye. Apply it under the eyes and on the crease of the eyelid. Continue smoothening it out until fully absorbed. This anti-aging serum is formulated with active substances and ingredients like oat extract, soy peptide extract, padina pavonica extract, etc. The oat extract provides an immediate tightening and smoothing effect while the soy peptide extract fights puffiness and ptosis by stimulating collagen synthesis. So, if your major fight is against slackening or sagging of the eyelids, this should be your go-to choice.