It's hard not to be awed by our model Tanja Smith's glamourous smile taking over the heart straightaway! Setting creative and classic statements, nothing delights more than these heart-throbbing look.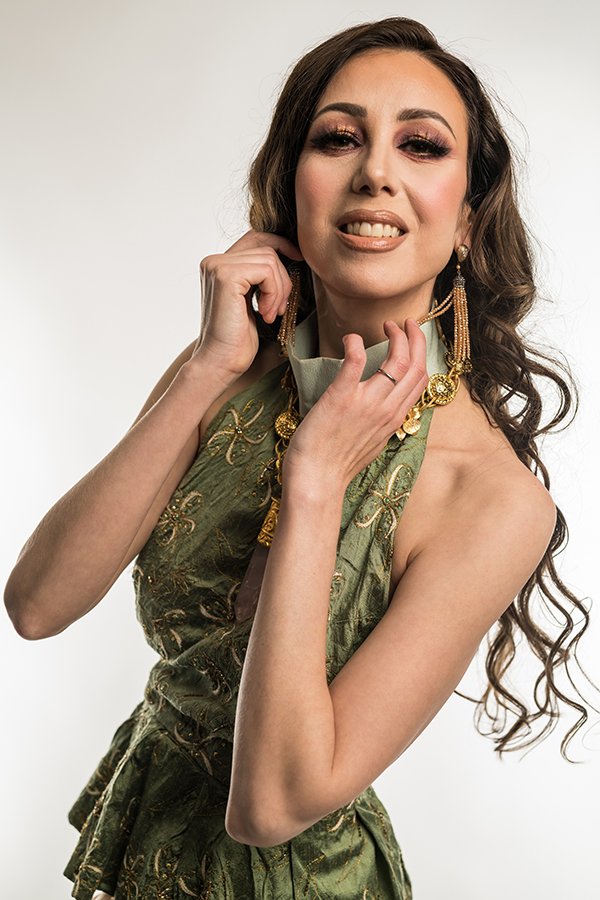 Gems like eyes, beauty and artistry intertwine into a splendour feeling like an expression of herself.
Her jewellery, hair and makeup are all you will want to replicate this year setting up some major goals!