Planning your winter vacations and searching for a place with cold weather? Well, we have the perfect suggestion for you. This time, we're headed to the country known for its glaciers. Come along!
Walking into a new year brings with it a different kind of excitement, along with nervousness – but in a good way. And to make sure you head into a new year fresh and rejuvenated, taking a vacation is necessary. Leave behind the stress of the past year and completely relax and de-stress yourself before you head into the new year. If this appeals to you, we present to you the perfect place to take a winter vacation. The world's largest island, known for its immense glaciers – yes, we are talking about Greenland! Excited to take a vacation on the cold, glacier covered island? Well, then read on and be sure to catch the flight on time! There are plenty of things Greenland is famous for apart from its glaciers and its designation as the world's largest island. Greenland is known for having a rich Viking and modern history, its remote location, its indigenous Innuit population, and the amazing local wildlife. Located in the North Atlantic Ocean, Greenland is a territory of Denmark and is three times the size of Texas. Its nearest European neighbour is Iceland and the reason for Greenland's frigid climate is that two-thirds of it lies above the Arctic Circle. Temperatures can dip as low as minus 30°F, so you're guaranteed a pretty cold climate! If that is something that appeals to you, read on and find out more about what you can do in Greenland.
HEAD OVER TO DISKO BAY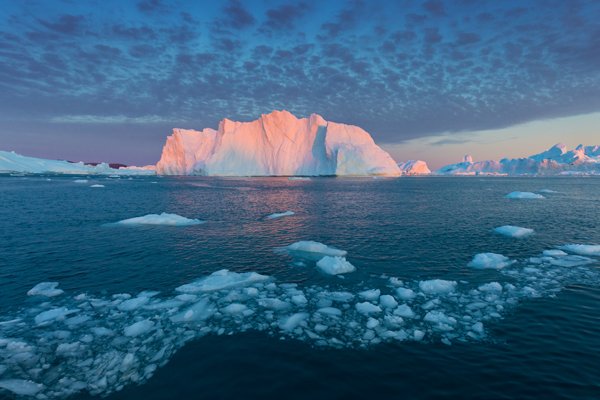 Don't let the name mislead you, you won't find flared pants and The Bee Gees here. The Disko Bay is the largest of the nation's bays and something that Greenland is pretty famous for. This is a truly spectacular place if you are an adventure-seeker. The water is home to a plethora of marine life which includes humpback whales and orcas and you're likely to come across local fishermen and kayakers carefully making their way around giant ice blocks. The biggest glacier and ice stream outside of Antarctica is Sermeq Kujalleq and it's a place absolutely worth exploring. The extraordinary beauty and wildlife surrounding it make it a must-visit place in Greenland. You'll be able to view gulls, kittiwakes, eider ducks, migratory birds like harps, hooded seals, etc. Any trip to Greenland will be incomplete without seeing this iconic place.
DON'T FORGET TO VISIT THE CAPITAL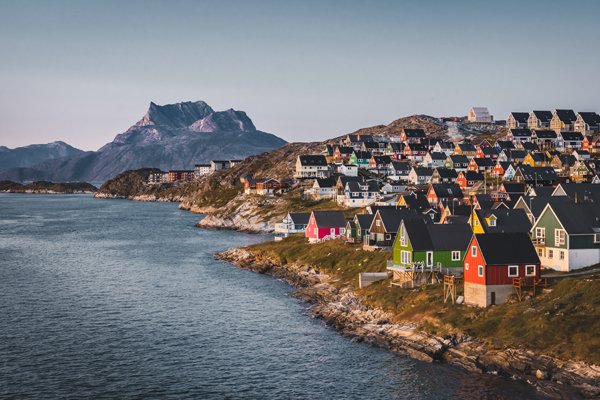 Greenland is pretty famous for its capital city – Nuuk. It is home to a third of the Nation's population, so it also happens to be the beating economic and cultural heart of the country. It is claimed that Nuuk was 'founded' by a Danish-Norwegian priest, Hans Egede, but Nuuk has had people living in and around it for some 2200 years since it was once home to the Paleo-Eskimo people from the Saqqaq culture. It is also home to the Northern lights and people often visit here to go on hiking tours and explore Greenlandic culture. You will also find some truly fascinating museums here, so you'll have a great time. Although the Northern Lights are visible all year round in Greenland, the best time to view them is winter. So, January is the perfect time to visit here.
TAKE A DIP IN HOT SPRINGS AT UUNARTOQ
A place on the furthest edges of Greenland, so remote that it might feel like you're away from civilisation is Uunartoq. The island is located about an hour's boat ride away from Qaqortooq and it might feel like you're far away from any civilisation because that's completely true. But it is worth it because Uunartoq is home to the most beautiful hot springs in the whole world. A place that not many get to see, it is extremely blissful and the dip in the geothermal springs is an experience you will never forget. Almost akin to an oasis in the middle of the desert, the hot springs are like a point of warmth in an otherwise freezing place. Although Greenland has an abundance of hot springs, Uunartoq is the only hot spring warm enough to actually bathe in. Take a water taxi from the harbour at Qaqortoq and you'll reach there in about an hour. There is a rocky beach to the right and a huge mountain landscape to the left, so you're going to have plenty to do there.
LEARN ABOUT THE STORY OF SEDNA
The "Mother of the Sea" Sculpture
The water next to the Nuuk Cathedral is home to the "Mother of the Sea" sculpture that was designed by a popular Greenlandic artist – Aka Høegh. It is a reference to an Inuit folklore and legend about the Mother of the Sea that is a parable of greed. Its moral is embodied in the granite sculpture. The legend is colourful and fantastic and the overall moral of the tale is that people must not be greedy and must observe society's customs and the word of the shaman. The sculpture has been used as inspiration in the decoration of ships and large murals.