Who Can Look Classier Than A Boss Lady? Here Is Your Sign To Buckle Up And Get A Hold Of These Alluring Outfits! Dig Right In As You Can't Miss This One.
The Fall runways have dropped some major looks for all the fashion devotees and we are here to help you decode them. From leather jackets to floor-skimming dresses, a lot of trends have been spotted and all of them are easy to follow. Scoring high on the wearability scale, all the trends have already found their way into our shopping carts, and we're hoping into yours as well! But, just in case they haven't, we are here to correct the mistake. We're going to be picking 4 Fall trends and curating outfits with them so you can style them easily. So, here's your cue to go out on a shopping spree!
A boss lady knows how to curate her closet that suits her career path, is chic, elegant, and has a modern taste. For business meetings, one prefers a minimalistic and sleek fit that perfectly flatters one's figure. As a boss lady, your aura emulates that of some of the world's most successful women. Some things that boss ladies have in common is how they present themselves – confident, powerful and focused. She has poise in her walk and radiance in her outfits and presents herself as polished and sleek with her style and demeanour. The outfits speak for themselves and bring in more confidence in the inner self. So all the
boss ladies out there we have got your closet covered for this winter. Don't forget to look at the glamorous bags to enhance your outfits.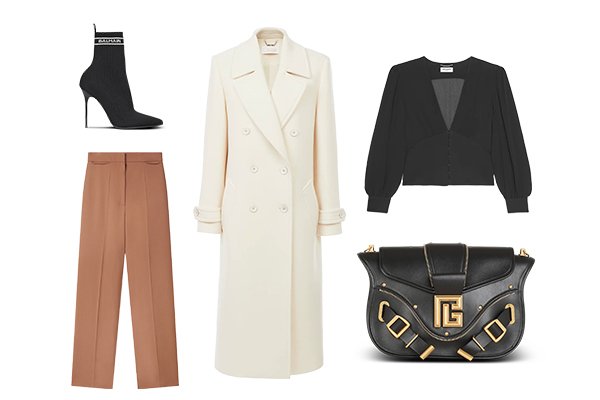 Chloe, Overcoat, approx. Rs. 2,81,370
Saint Laurent, Crepe Blouse, Approx. Rs. 198,000
Stella Mccartney, Caramel wool tailored trousers, approx. Rs. 81,940
Balmain, Stretch knit skye ankle boots, approx. Rs. 98,000
Balmain, Smooth leather bag, approx. Rs. 1,96,830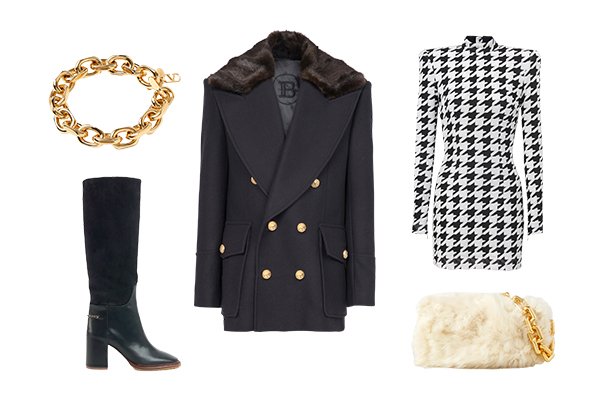 Balmain, Navy six-button wool coat with detachable collar, approx. Rs. 3,17,900
Chloe, Black leather edith heeled boots, approx. Rs. 1,51,210
Balmain, Short houndstooth print velvet dress, approx. Rs. 2,03,420
Bottega Veneta, Chain Pouch Shearing Clutch, approx. Rs. 511,863
Valentino, Chez Maison Valentino metal bracelet with 18 k gold finish, approx. Rs. 72,060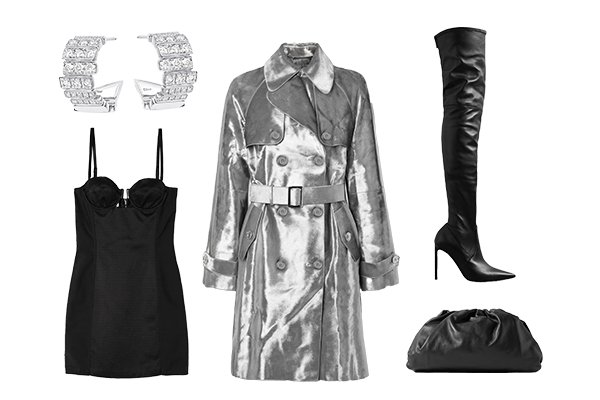 Michael Kors Collection, Belted double-breasted metallic calf hair trench coat, approx. Rs. 823,528
Tom Ford, T-Screw leather over-the-knee boots, approx. Rs. 297,388
Gucci, Love Parade cutout embroidered silk-faille mini dress, approx. Rs. 230,932
Bottega Venetta, The Pouch large gathered leather clutch, approx. Rs. 423,865
Dior, Gem Dior Earrings, approx. Rs. 13,37,100
Stella McCartney, Stella by Stella v series variegated stripe coat, approx. Rs. 3,21,190
Valentino, VLogo Chain necklace in metal and Swarovski crystals, approx. Rs. 1,05,830
Fendi, Brown mink high-heeled sandals, approx. Rs. 1,40,960
Givenchy, Ruffled plissé-satin mini skirt, approx. Rs. 124,850
The Row, Sandy oversized stretch-silk crepe top, approx. Rs. 108,740