The year might be drawing to a close, but not our enthusiasm for all things tech! But since it is the last month of the year, we'll be reminiscing about some of the best launches of the year in the tech sector, so, read on!
We all anxiously await the arrival of a new year – with all the new technological updates, new tech, and gadget launches with the potential of making life easier. But that doesn't mean we give up on the old gadgets that served us well throughout the year. 2022 was a great year for technology and we got to see and use some truly amazing gadgets. From learning about 3D printing to learning about the evolvement of technology over the years, the year was rife with information! That's not to say we didn't check out any new launches every month. There were some pretty amazing products on offer this year and today we're going to be looking at some of the best tech launches of this year. Let's get started!
1. APOLLO PHANTOM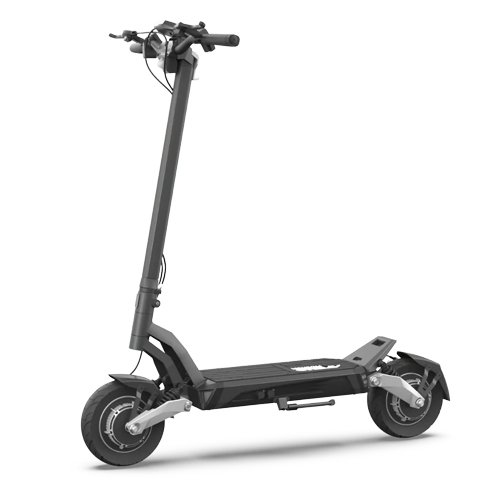 Apollo has managed to become known as the brand that has managed to build some of the most well-built scooters. And that reputation served the brand well when it came out with the Phantom. Apollo ensures that all products are checked well before launch and it is these quality checks that enable the brand to launch only the best of the best. The Phantom covers a range of 64 km with a max speed of 61 km/h. The charge time is only 12 hours and it comes with a removable battery. The sleek and minimal design is another plus point and the Phantom can carry 136 kg of maximum rider weight. With its robust design and heavy-duty functioning, the Phantom can be considered as the perfect electric scooter that is sure to help you in accomplishing all tasks you undertake with its help.
2.SEGWAY NINEBOT S MAX

Hoverboards make for a stylish way of getting around town with least effort. The Ninebot S Max from Segway is a supercharged hoverboard that has fast speed and an extended range. It also comes with a hand-controlled steering wheel that makes it easy to use as well as provides extra stability than any other hoverboard. It also features a retractable hand control steering wheel, a large capacity battery as well as an integrated speed panel. The Ninebot S Max's top speed is 12.4mph and the range is of 23.6 miles. It rides smoothly over pavements, packed dirt, and pretty much any kind of terrain. The maximum weight it can carry is 220 lbs. With all these supercool features, it is no wonder that it made the list of best launches this year. So, if you want a ride that is even smoother than butter, this is the hoverboard to pick!
3. ASUS ROG 6

ASUS is a Taiwanese multinational technology conglomerate that became extremely popular for its computer innovations and technology. So, if you're wondering the reason behind their decision to venture into the land of smartphones, power is the answer. ASUS has been an important pillar of well-functioning technology and that is clearly visible in this phone. The ROG in the model's name expands to Republic of Gamers and with this it becomes clear that the phone was primarily meant for the community of gamers. Since mobile gaming started to surge, so did the demand for gaming phones. And ASUS definitely delivered. The specifications of the phone include a 6.78" FHD+ Amoled 144Hz display and a Snapdragon 8 Gen 1 processor with 18GB Ram and 512GB storage. The gaming aspect is the key focus of this phone which is clear from the stunning LED customizable lights that react accordingly with the game and dedicated gaming trigger that can also be used as external controls.
 4. MASTER & DYNAMIC MW65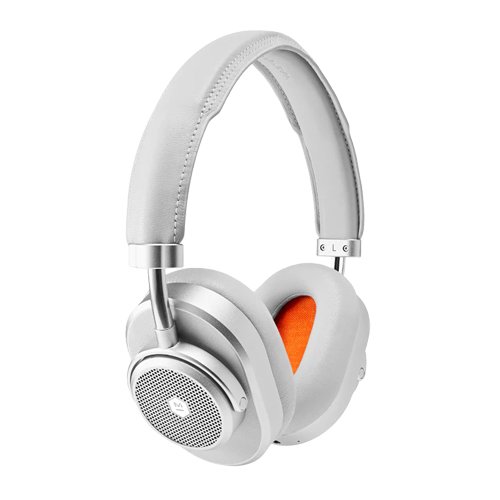 For audiophiles the name Master & Dynamic might be pretty familiar. The brand launched in 2013 and since then has managed to spread almost like wildfire amongst tech collectors – especially audiophiles. The MW65 succeeded the previously popular MW60 model that left a great impact on the audio industry. The MW65 is a wireless headphone that has active noise cancellation as well as passive audio with a 3.5mm cable. The frame and design speak of elegance and functionality. The headphones come with a 40mm beryllium driver installed that produces a rich and warm sound. They also feature mic reduction beam force technology and have long battery life with low charging time – up to 50% in just 15 minutes! And that 50% charge will last you up to 12 hours. The built-in Google Assistant is another positive feature that catapults these headphones straight into awesome category!