Get your hands on your monthly dose of fashion, entertainment, beauty & luxury. December is the month of joy and festivities, curl up by the fire and read to your heart's content!
ALESSANDRO MICHELE BIDS ADIEU TO GUCCI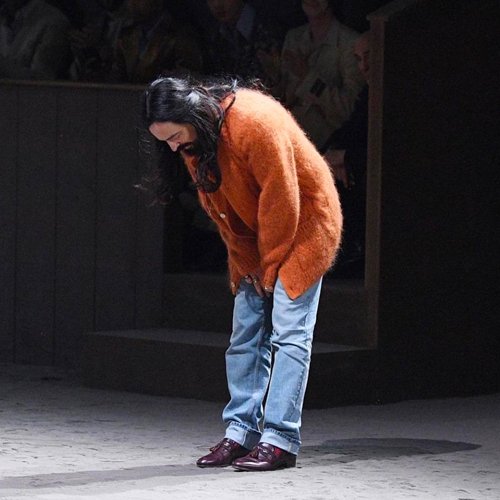 A big change is afoot at Kering-owned Gucci as Alessandro Michele decided to bid adieu to Gucci. After a stellar career of nearly 8 years as the creative director at Gucci, Alessandro Michele has decided to step down from the position to pave way for new talent. The Roman designer was majorly responsible for reversing the fortunes of the Italian label and changing the look of fashion. Michele started at Gucci in 2002 under the former creative director – Tom Ford. Eventually making it to the senior designer of the label's leather goods, before becoming the associate creative director for Frida Giannini whom he eventually replaced in 2015. Gucci's parent company, the French luxury group – Kering – confirmed the news, thanking him for his 20 years of commitment to Gucci. During his time as the creative director, Michele managed to transform Gucci into a much more playful, gender-fluid fashion house with his maximalist designs finding a home in many celebrities' closets like Harry Styles, Lana Del Rey, and more. He also took the label into a much more eclectic and eccentric direction.
KHAITE DROPS SECOND COLLAB WITH ELHANATI

Khaite and ELHANATI's first-ever collaboration was on wearable accessories and fine jewellery back in February 2022. Now, the labels have introduced their second drop from the partnership. The new collection features an assortment of 11 limited-edition pieces that range from bracelets to hair clips and earrings that are all bezel-set and have highly polished black spinels. Made by hand in ELHANATI's Copenhagen atelier from 24-karat-gold-coated silver, these pieces are exquisite. Each piece has a unique structure and coating which evokes the feeling of gold dust and is refined by Art Deco lines as the founder Orit Elhanati claimed in the press release. Made to be worn every day, each piece is equal parts statement and signature.
MONICA RICH KOSANN'S ROYAL JEWELLERY COLLECTION
Bridgerton fans, we have a treat for you today. Take a trip back to the 19th century to view the elevated regencycore jewellery. Designed by Bridgerton's costume designer Ellen Mirojnick herself, the jewellery's elevated regencycore designs are highly inspired by the Netflix hit series that was the brainchild of Shonda Rhimes. The three core styles are a poesy ring in 15th-century style, the iconic bee from Bridgerton, and a vintage dual-photo locket as well. Shondaland – Rhimes' production company; even launched a new program – Seat at the Table – conceptualized to collaborate with talented artists from its various projects to create beautiful products. Thus, this seems set to be the first of several future collaborations set to drop – something to be excited about.
BALMAIN ROPES IN CHER FOR THE BLAZE BAG CAMPAIGN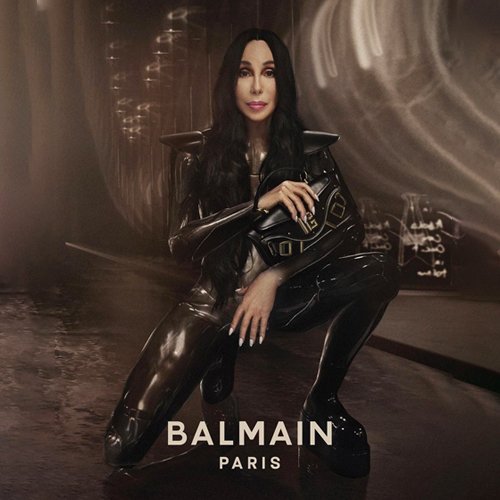 It seems like Balmain has opened a window straight into the future! Looking like a character straight out of a sci-fi movie, Cher became the face of Balmain's Blaze Bag campaign. A legend in the music world, she also made an appearance at the brand's Spring 2023 show in Paris this September. The campaign features her looking like a sci-fi goddess. Cher also debuted the catsuit created by Creative Director Olivier Rousteing for her at the fashion show and continued wearing it in the film and the images, carrying the Blaze bag in her hand. The bag features hardware and zipper details that give off the impression that it's made of armour. Bringing superstar energy to Balmain's latest campaign, Cher made the bag a real star in the campaign. Which was not hard considering the bag seems to be gorgeous. Featuring Balmain's jacquard monogram removable and adjustable shoulder strap and magnetic gold clasps, the bag seems like it'll be a great success. Well, only time will tell that, right?
ELIZABETH TAYLOR'S LUCKY CHARM OSCARS DRESS UNEARTHED IN LONDON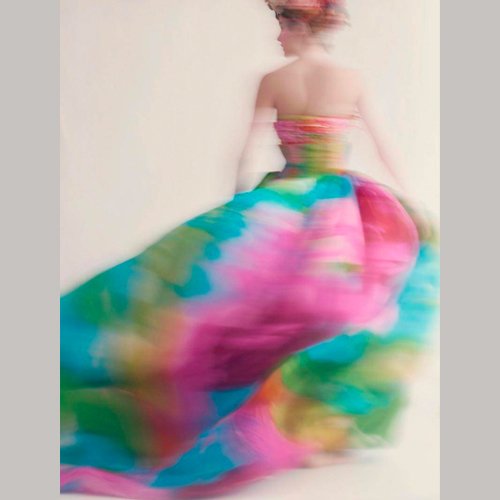 Only a select few dresses manage to go down in history as truly iconic pieces. But the ones that do, stay as important as they used to be when first conceptualized. Case in point: Elizabeth Taylor's 'Lucky Charm' Oscar's dress. The Christian Dior dress was her dress of choice for the night she won her first Oscar – for best actress – in 1961. It had been assumed that the gorgeous floral print gown was already in the Christian Dior archive in Paris – until now that is! The gown was recently discovered in a suitcase in London – along with 11 other garments owned by the actress. These were all unearthed in her former personal assistant's spare room. You can imagine everyone's shock when it was unearthed. We were equally shocked! The dress held huge sentimental value to the actress – she carried it around with her everywhere, even if she never wore it. The dress is soon to be auctioned. Let's see what the future holds for this extremely iconic dress.