Are You Ready To Enjoy A Guilt-Free Thanksgiving Feast? Yeah, You Read It Right, Hop Right In To Know How!
Before you break out of your fitted dresses, we have got some exercises for you to stay healthy and focus on your body. Because gaining weight during holidays is a national pastime. Year after year, most of us pack at least a pound during Thanksgiving. Thus, the hustle and bustle of the holiday season often side tracks us from eating right and maintaining a healthy lifestyle. Family gatherings and activities are all focused on the main event – eating! But this year calls for you not to sabotage your weight. And of course, as important as exercise is, it's just as important to avoid temptation and overeating.
Usually, if you are someone who eats until you get stuffed, and then falls asleep, we want to tell you that being stuffed is a good idea only if you are a turkey! Turkey contains an essential amino acid called L-tryptophan, which the body uses to produce the brain's chemical serotonin. It can make us sleep by improving our mood and promoting relaxation. As it turns out, turkey consists of almost the same amount of tryptophan just as chicken, pork, and beef. Aside from the typical overconsumption of food and alcohol, too many carb-heavy foods throw the healthy diet out the window. Mashed potatoes, cornbread, stuffing, and apple pie—oh no! All of those starchy carbs can easily raise blood sugar and may encourage sleep.
This year, calls for a new Thanksgiving tradition – Eat a little less, drink a little more, feel a lot better, and show who's the boss by not compromising on your fitness routine. Have a look.
1. TRAMPOLINE REBOUNDER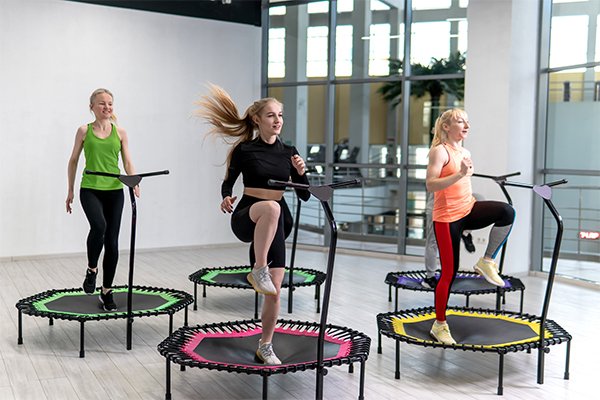 It is different from other exercise equipment which reminds us of our childhood and losing our fat with fun. This small exercise equipment is incredibly easy to assemble, and it's just as easy to disassemble. The compact design is perfectly suitable for small spaces and is easy to portable and store with the help of a carrying bag. It provides you with upper and lower body workouts and gives you an amazing body shape. The Trampoline Rebounder consists of a solid and secure structure (strong steel spring and frame) that boosts your exercise experience. It has adjustable and sturdy handlebars, easy to adjust according to user height, and the non-slip rubber legs give you full security and injury-free exercise.
2. VIBRATION PLATFORM WORKOUT MACHINE
Vibration Platform Workout Machine
It is a great option for those people who don't like to exercise and want to reduce their weight without a high-impact workout. This can lose weight fast and has a compact, lightweight design, providing a comfortable and easy (vibration) way to stimulate the user's muscles while training. The vibration workout equipment can provide you with a full Abs, Thigh, and Buttocks workout. It also has levels of vibration speeds that users can adjust (low or high) according to their needs. It has the load capacity and remote control and also included a vibration plate. The biggest perk of all is it vibrates at a certain frequency, thus transmitting energy into your body. And also forces your muscles to contract and relax rapidly, thus toning your muscles.
3. ABS COASTER MACHINE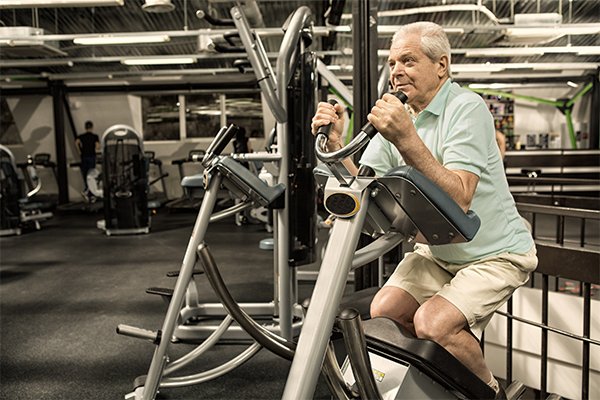 The Ab Coaster helps in building lean muscle while you are exercising and get your body to burn calories while you are resting. They make a beautifully sculpted finer looking 6 Pack Abs! It can work on motions and angles and is perfect for aged people that can't do crunches or sit-ups. It doesn't cause any feeling of excruciating back pain, pressure or neck pain that you may feel with other ab exercises. It also compels the users to have fun and helps them stay engaged in their workouts. The Ab Coaster does offer movement that can help strengthen abdominal muscles. Keeping core muscles strong can help with stability and injury avoidance, but should be accompanied by additional exercises of both cardio and full-body strength work.
 4. ELLIPTICALS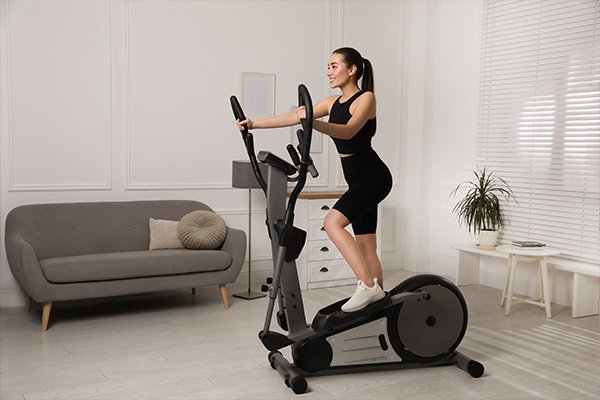 If you're looking for a low-impact cardio workout, an elliptical is a great option. Unlike other forms of cardio like running, jumping, and HIIT which can put a lot of pressure on your lower body, ellipticals tend to put less stress on your lower ligaments. Many ellipticals offer a range of workout modes in addition to their resistance levels. These may include hill climbs, fitness tests, and other training programs. It targets the major muscle groups of the leg, including the glutes, hamstrings, quadriceps, and calves and if the moveable handles on the machine are also used, muscles including biceps and triceps are also targeted. They can be great for beginners and the older population.
5. PILATES REFORMER
A wide variety of exercises are done on the reformer to promote length, strength, flexibility, and balance. Most Pilates reformer exercises have to do with pushing or pulling the carriage or holding the carriage steady during an exercise as it is pulled on by the springs. One of the best things about the reformer is its versatility. Exercises can be done lying down, sitting, standing, pulling the straps, pushing the foot bar, perched on the foot bar, perched on the shoulder blocks, with additional equipment, upside down, sideways, and all kinds of variations. The reformer offers benefits including overall strength, flexibility, coordination, and balance. These things, in turn, lead to daily life improvements like better posture, graceful and efficient movement, and relief from the pain associated with physical imbalances such as back pain.
So don't panic if you deviated from your weight loss diet on Thanksgiving. The important thing is to get back on track as soon as possible. If you don't get back on track with healthy eating and exercise, you could easily pack on a few pounds of fat during the holiday season. After all, Thanksgiving is not just about the delicious bounty of food. The main event should be family and friends socializing, and spending quality time together, and not just what is on the buffet.