With every winter, comes an onslaught of new scents to help you smell winter-appropriate. If you still haven't found your winter scent, read on.
As summer gives way to winter, the drop in temperatures is a signal to update your wardrobes – and your fragrances! Switch up your fragrances for more winter-appropriate ones and enjoy the cold weather fully! Although we shouldn't really categorize fragrances as seasonal, some scents are just better suited to the winter seasons. That is not to say that you cannot wear them in summer, it is totally up to you. But for us, winter scents are something special. Warm, spicy, sweet and leathery notes take prominence as the temperatures drop and these scents are what make the drab winter months a little more tolerable. After all, smelling good is for all year round! In that spirit, we hunted down some of the best fragrances for the coming winter months. Read on and find the one best for you.
1. HERMÈS, VIOLETTE VOLYNKA EAU DE TOILETTE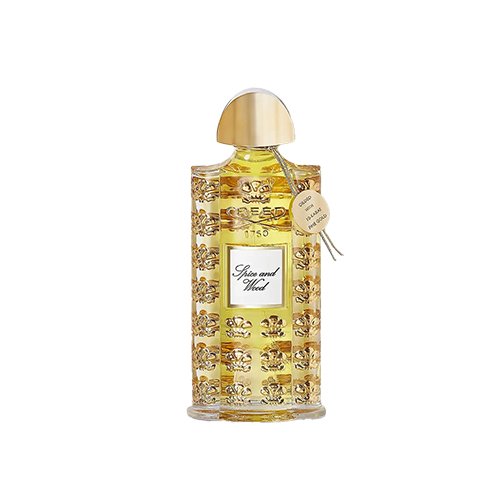 Violette Volynka Eau De Toilette  from Hermès
The Violette Volynka eau de toilette belongs to the Hermessence collection and is an elegant and unexpected combination that will linger and change in-between masculine and feminine. An intense and mysterious scent, it is smoky and sweet and perfectly encapsulates what one would imagine a fall day to be. The scent is warm and sensual and has Volynka leather as the top note. Since the scent of the Volynka leather is so strong, it was paired with the delicate flowery notes of violets. It is a blend of intensity and sweetness and is a perfect balance between the strength of the Volynka leather and the subtle and powdery notes of the violets. The radiant and powerful purple leather cap and the bottle make the fragrance stand out. The fragrance is everything we want our winter scents to be and if you like your fragrances to swing between masculine and feminine, this is the one for you.
2. CREED, ROYALES EXCLUSIVES – SPICE AND WOOD
Royales Exclusives – Spice and Food from Creed
The fragrances that come from the House of Creed always leave a lasting impression on the wearer as well as the one smelling it. This one is no different. This Spice and Wood edition of the Royales Exclusives is a great scent for the winter months. The notes are woody and crisp and make it a rich and uplifting scent. This sophisticated and alluring fragrance is perfect for the avid collectors as well as for the ones wishing to find something new for the winter months. A delicate blend of pink berries and bergamot delivers the top notes and the luxurious base notes are captured by the rich cedarwood and earthy vetiver leaves.