No Matter What, Every Body Is a Bikini Body. We Figured You Girls Just Wanna Have Fun Under the Sun, But Before You Start Packing, It's Time to Revamp Your Swimwear Collection!
It's that time of the year again, and we have mentally started packing for our next beach trip. Peace, Sun & Bikinis, oh so nice! Bursting the bubble and coming back to reality, mid-July is made more fun under the sun with Miami Swim Week where exceptional brands come together to promote their latest swimwear collections. Last year this iconic festival witnessed some pleasing bikinis and swimsuits and we are expecting it to be a huge success this year too. However, we as fashion connoisseurs consider it a fair deal to come out with the leading trends in the Swimwear department before brands launch their modern designs. Some that we spotted during this fashion week are pretty much still in business and ruling above many, while some are long gone.
For July, when our mind is stuck on beaches, we have brought to you an essential while packing: swimwear.
Spotted on many celebrities this year were low waist bikinis, metallic swimsuits, and figure flaunting two pieces and these three are definitely here to stay. One amongst many that officially has become our favorite is swimsuits with belts. Brands have finally started to understand that swimsuits don't always give a proper shape, but the addition of these elastic belts can give a daunting look to the mermaid attire. For July, when our mind is stuck on beaches, we have brought to you an essential while packing: swimwear. Life is only fun when you're at the beach drinking champagne in your bikini. What are you waiting for? Purchase your desired ones from the list and enjoy 2022 "hot girl summer."
BRANDON MAXWELL
Sunset Jersey Bodysuit
Approx. Rs. 59,500
THE ATTICO
Plumb Bikini
Approx. Rs. 36,300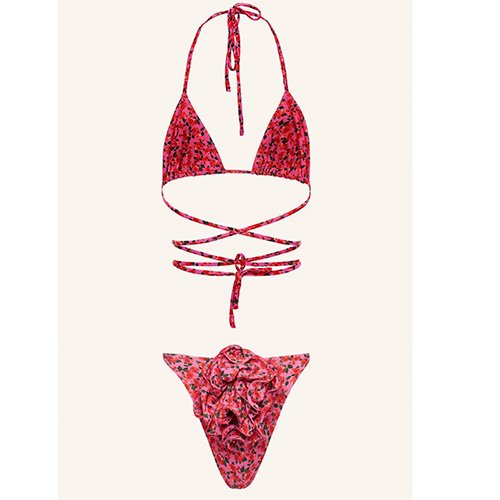 MAGDA BUTRYM
Pink roses print
Approx. Rs. 60,000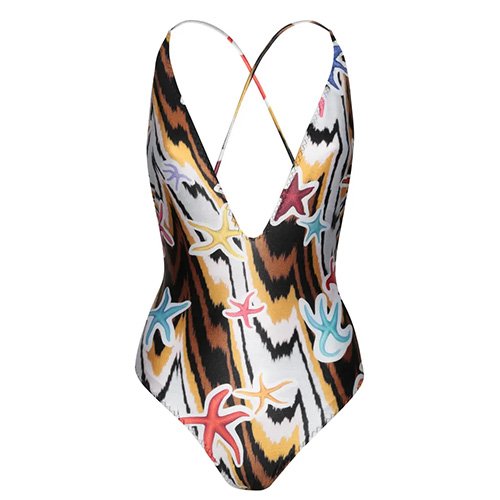 MISSONI
One-piece swimsuit with strings
Approx. Rs. 40,000
MATTHEW BURCH
Carolyn Aqua High-Waist Bikini
Approx. Rs. 24,000
SOLID & STRIPPED
The Spencer
Approx Rs.16,600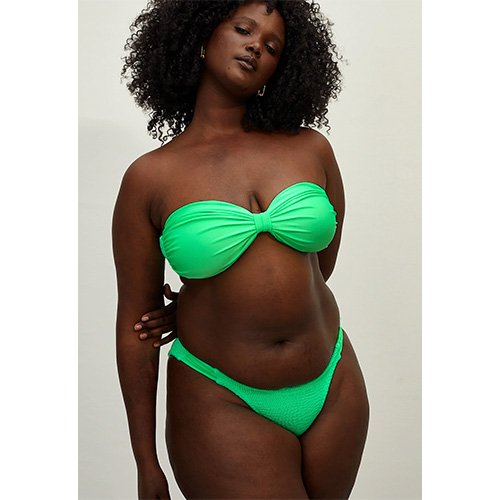 HUNZA G
Cleo Bikini
Approx. Rs.16,000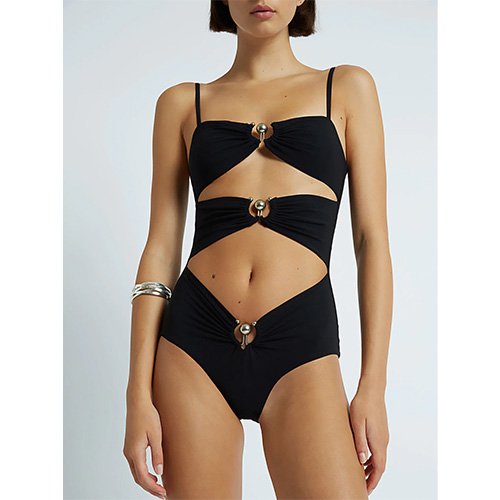 CHRISTOPHER ESBER
Pierced orbit one piece
Approx. Rs.30,440