The Resort 2023 collections from these two brands are not to be missed! Take a look for yourself and decide!
Oh, to be cruising out on crystal blue waters, without any care in the world, the sun shining brightly overhead and only the thought of good food in mind! Sounds fantastic, doesn't it? Well, the season of vacations is upon us and this is the perfect time for you to plan your getaway to Europe or literally anywhere in the world! But, don't forget the most important element of your vacation: fashion! Don't worry we didn't forget and neither did your favourite fashion brands. This is the time for Cruise or Resort collections to drop, and drop they did! The resort collections were specifically created for clients needing a new wardrobe for their mid-season travels and this year, we have our eyes on Dior and Elie Saab's Resort 2023 collections. Let's take a closer look and see what your favourite brands have in store for you this time.
ELIE SAAB: BLACK, WHITE, AND A POP OF LIME
Giving off strong Bond Girl vibes, Elie Saab's Resort 2023 collection dynamically embodies female strength and power, and the addition of bold colours makes every piece in the collection stand out. A collection for the magnetic and self-assured woman, this collection gives a new definition to possibilities and brings to life a powerful and pronounced individuality. Designing the looks to be relaxed, cool yet beautiful and chic at the same time, Saab created a collection addressing multiple facets of a woman's daily life through several mix-and-match options that range from knit crop tops with high-waisted bottoms to puffy-sleeved jumpsuits. Slinky maxi dresses with graphic metal adornments make an appearance and so does denim. A fresh addition of lime and violet livened up the otherwise monochrome black-and-white palette and dégradé effects were used to give classic patterns a new twist. Saab clearly knows his client and has catered well to her wants and needs!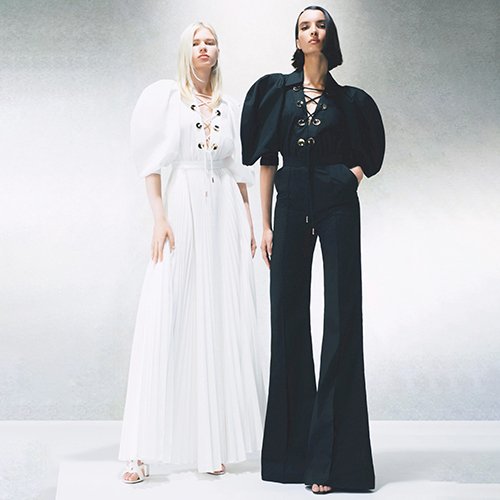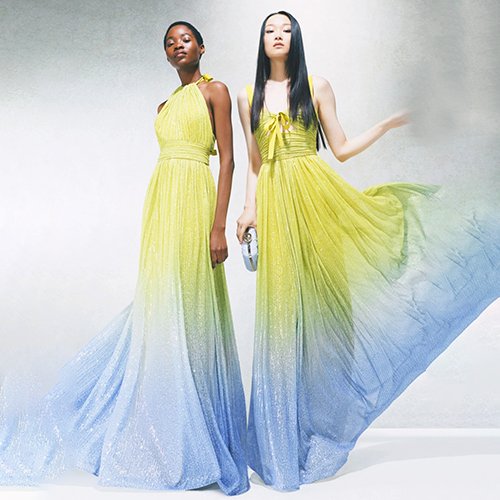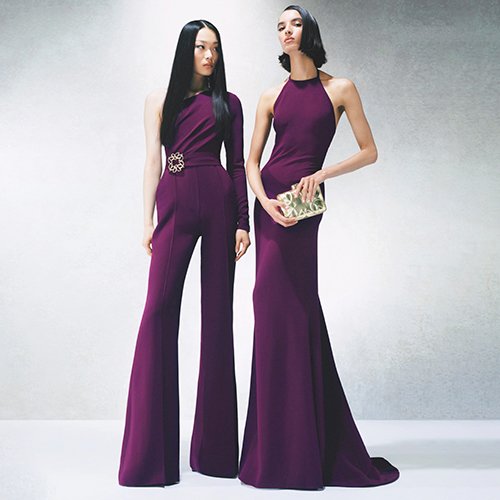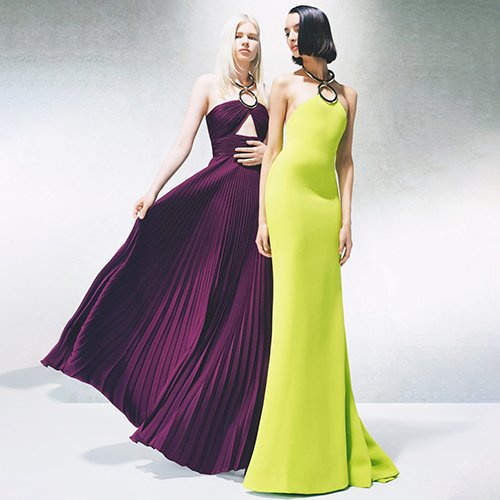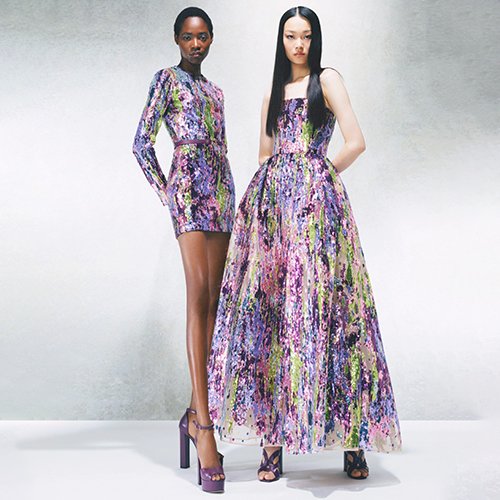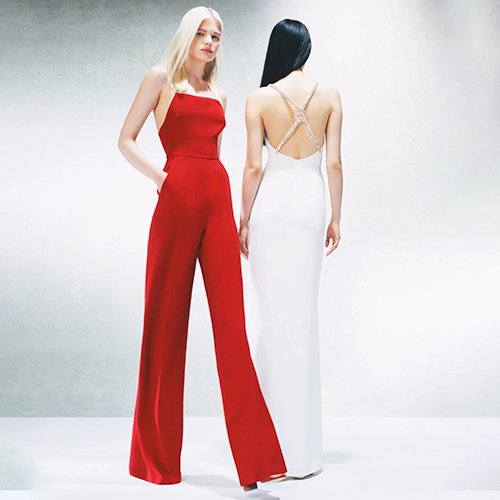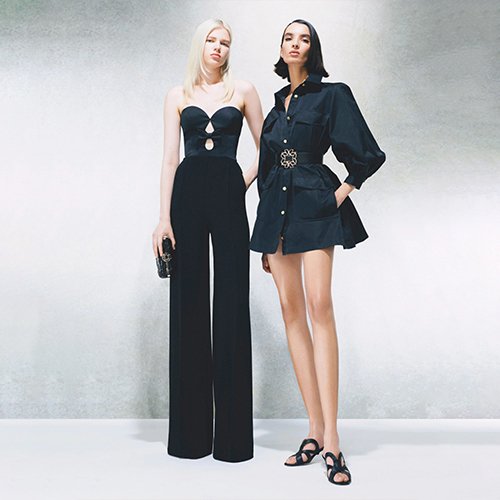 DIOR: A JOURNEY OF DISCOVERY AND REFLECTION
Dior made its way all the way over to Spain this summer and artistic director Maria Grazia Chiuri presented her 2023 cruise collection at Plaza de España in Seville. For Chiuri, the collection is a journey of discovery, and reflection, and the chosen location provides a spectacular backdrop to showcase her artistic vision. The procession of garments came together to form a défilé, perfectly echoing the house's history and tendency to seek out original collaborations taking inspiration from the native territories. Full-skirted silhouettes have become Chiuri's signature of her tenure at Dior and she took on this theme for this collection adding in belted mini styles. Sultry off-shoulder blouses, sharp suits, and barely-there lace tops were seen. And the equestrian outfits saw a wide range from jodhpur suits to bolero jackets in folklore style. An erotic charge was present in the black riding pants styled with cobwebby knit tops and lace-reminiscent leather opera gloves. Dior certainly set Seville alight with their cruise 2023 collection and we are not surprised at all!