Skipping on Who Made Us Hold Our Breath, But Giving Away the Best Dressed Men from The Billboard Music Awards 2022 That Have Our Heart!
Even though it might not be considered a momentous award show but the list of music artists and A-lister celebrities make it worth watching. Yet again, The MGM Grand Garden Arena in Las Vegas held the Billboard Music Awards 2022, and the carpet witnessed fancy looks that took our breath away. The ladies with their alluring gowns set the carpet on fire, but all gentlemen were smoking just as much. Some of our favorite celebrities, Justin Beiber, Drake, Olivia Rodrigo, Dua Lipa, BTS, Selena Gomez, and more were found missing but made sure to get their share of trophies to reach them.
The host of the night was Diddy, and oh boy, ladies couldn't stop screaming. He looked elegant in a classic all-white suit. Speaking of the woman that made her man look killer is Megan Fox, she looked fiery as hell and MGK had his eyes stuck on her. Kylie & Travis walked the ramp with their baby girl, who by the way will be a fashionista after this red-carpet debut. The show was overall No. 1, with dreamy performances. We have spilled the maximum deets we could from the night, so it's time to dive in and witness the A-Game of all-stars that drew attention with their looks. Yes, these are the best-dressed men from another top-class music event of 2022!.
Machine Gun Kelly
Wearing: Dolce & Gabbana
French Montana
Wearing: Fendace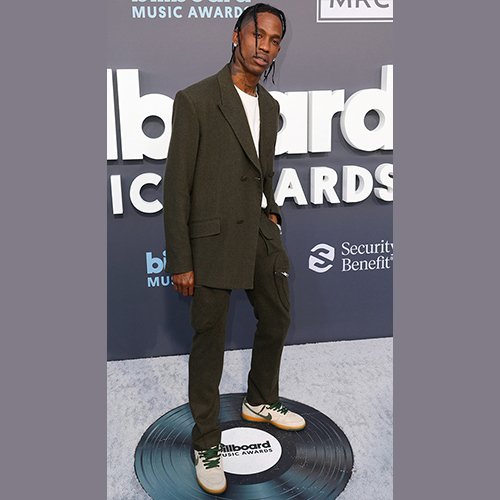 French Montana
Wearing: Fendace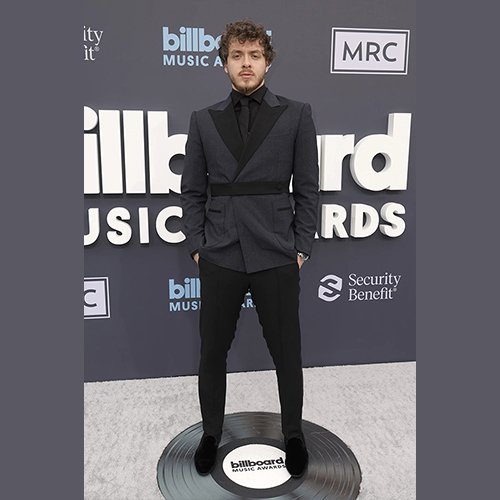 Jack Harlow
Wearing: Musika
P. Diddy
Wearing: Crisp all-white suit
(keeping it a secret)
Giveon
Wearing: Bottega Venetta
Rauw Alejandro
Wearing: Willy Chavarria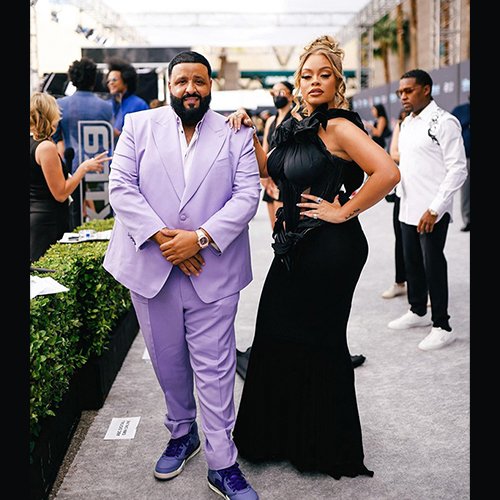 DJ Khaled
Wearing: Lavender suit
(keeping it a secret)