Trust me you didn't expect this coming. Gracing our March edition is this David Koch, a heartthrob & Alejandra Onieva, a woman of your dreams. Read on to know about them!
One thing both of our fiery hommes cover stars for March have in common is being goal-oriented. Trust me you haven't met a more determined and cheerful duo. Nonetheless, the bar is set high with their fashion game on point. The conversation with these two about their journey, and upcoming plans is something to absolutely not miss out on. Read on to know all about our conversation & learn so much about them!
Team Credits:
Models: Alejandra Onieva@ale_onieva with @viewmanagement & David Koch@davidkoch8with@twomanagement
Photographer: @julio_barcena_studio
Styling: Gissell García @gissellgarciafashionstylist
Makeup & Hair by Marta Arce for Byredo and Mr. Smith: @martaarce_mkup
Retouch: Vanina Riquelme @vaninariquelmeretouch
Photo Assistant: Oscar LaTorre Bosch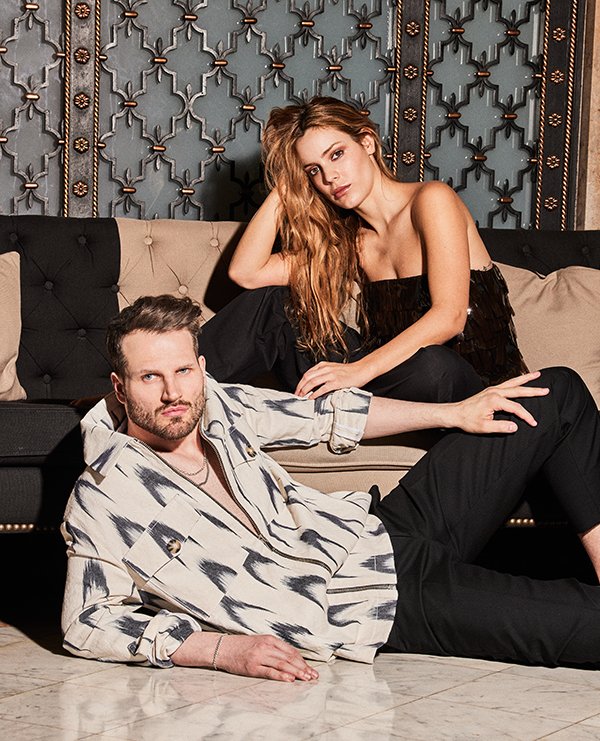 Hello charming people, welcome to L'Officiel! How would you both describe yourself in five words?
Alejandra – I'm loyal, impatient sometimes, constant about my goals, I need to connect with the nature and meditation as a routine and gastronomy is a big part of my life and mood!
David – Ambitious, goal oriented, never giving up, optimistic and impatient.
David your fashion label David Koch Style is trending, what was your vision/inspiration when you started the line?
I attach great importance to sustainability. Good quality is very important to me. I want to inspire everyone for my fashion and make something special.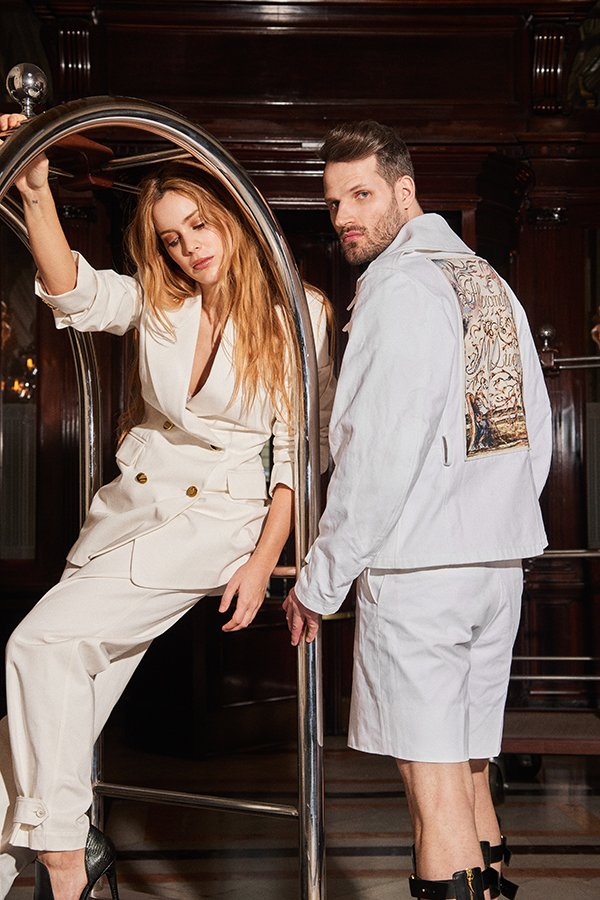 Both of you are extremely fashionable and your Instagram feeds display that, what is your go-to outfit, and tell us about some fashion brands you adore?  
Alejandra – I love MaxMara, Valentino, Armani for events. For my normal day I usually wear more casual clothes, having IRO style as a reference.
David – I wear a lot of leather jackets, especially from brands like Karl Lagerfeld and Diesel. I really like All Black or All Black and white shoes.
David, we can hear all ladies whistling while turning pages, you have made sure to stay fit and healthy. How do you maintain that lifestyle?
I don't even go to the gym. I train more outdoors or at home. Either alone or with my personal trainer. I eat a lot especially potatoes and meat. Preferably beef. I eat very little sweets and drink a lot of water.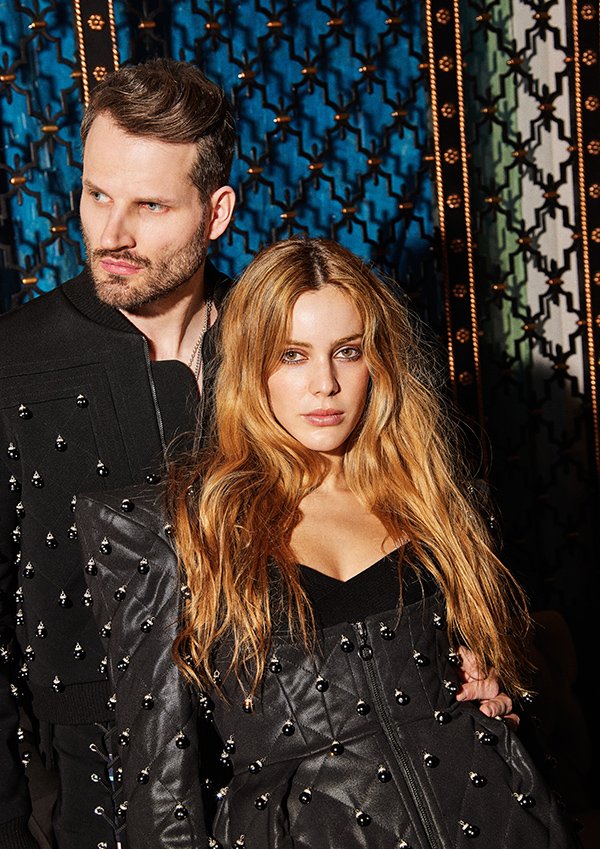 What are your plans with upcoming plans personally & with David Koch Style, what should fans expect to see more?
David– I want to try acting and my fourth collection will be out in the next few months. I can say that it remains exciting.
Alejandra, Name one movie you would have loved to be a part of & why?
There are so many movies that I would have loved to be a part, with amazing actresses as a reference for me. The role of Jennifer Lawrence in American hustle, Angelina Jolie's role in Girl interrupted, Lolita, Gone Girl, Carey Mulligan and so on!
You've been considered a natural beauty ever since you step foot in the industry, what are skincare secrets?
I tried to have a routine every night. Cleaning my skin and using good serums and creams is one important step in my routine is a face sun protector, even in a cloudy day I use it. It's the best way to protect your skin.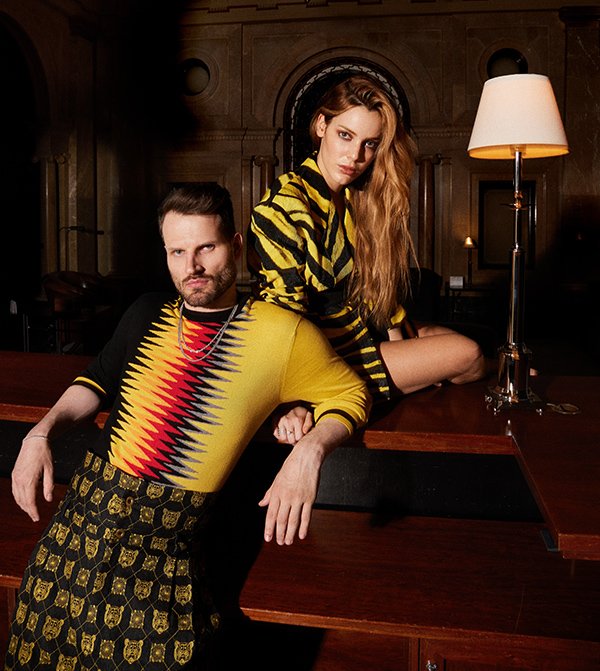 Spill some secrets about your upcoming projects?
Alejandra -There is a movie and tv show about to start in the next few months, i can't tell  the names of the projects yet but what I'm very excited of announce, is the movie that is going to come out this autumn ( the new movie of Cesc Gay: Stories not to be Told)
What is one piece of advice you'd like to give to our readers?
Alejandra – Don't give up on the dreams we have, whatever you want in life you just have to trust yourself and keep fighting. Then Life always surprises you in the best way possible. I'm very sure that all of us we have hear this before but just to remember it when things are not happening as we like is the best advice possible and patience…