Get your hands on your monthly dose of fashion, entertainment, beauty & luxury. The September breeze blows fashion and glam toward us. Read on!
RALPH LAUREN IS HEADED TO THE WEST COAST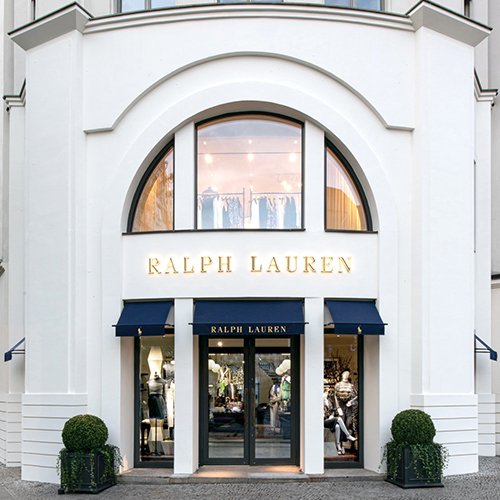 Hold your horses everyone, because Ralph Lauren is headed towards the West Coast. The designer is all set to present his spring 2023 men's and women's collections in Southern California on 13 October. Marking the first time that the New Yorker has stepped foot in the West for a runway show, the show's details have been kept under wraps except for a statement that it will be a uniquely Ralph Lauren experience. The latest Ralph Lauren runway show was presented in March and saw a Museum of Modern Art gallery transformed into a sleek replica of his Fifth Avenue apartment. Guests were welcomed for cocktails and a show that was definitely a turning point for the brand. The likes of Gigi and Bella Hadid, Shalom Harlow, and Tyson Beckford lead the charge, giving a new meaning to runway cool. The brand's iconography has seen a great influence of the West as much as the East Coast prep has. Given his past exploits when it comes to his runway shows, we have quite a reason to believe that this one is also going to be a great experience, unlike none other.
VANS COLLABORATES WITH EMMA MULHOLLAND ON HOLIDAY
In a first ever collaboration, Australian label Emma Mulholland on Holiday has collaborated with the eponymous sneaker brand, Vans. The label merged its travel and souvenir-inspired aesthetic with Vans' classic skateboarding styles. These include the Sk8-Hi Tapered, the Classic Slip-On, the Old Skool, etc. EM on Holiday remodelled these Vans classics with its signature Happy Hibiscus and Olive, and Purple Check prints. This collection also has ready-to-wear as well as accessory options.
NEW 'GOD IS A WOMAN' BODY-CARE LINE
The God Is A Woman singer came up with a new 4-piece body care collection that is going to give you a glimpse of heaven with its scent. Ariana Grande's no stranger to heavenly scents, as witnessed by her previous fragrances. In what will probably come as welcome news to fans of her greatest aromatic hits, she has expanded her God Is a Woman line into a full body-care line that will be exclusively sold at Ulta Beauty. The hit singer wanted to emulate the vibe of 'God Is a Woman' into a body-care line; a vibe she describes as "The ultimate scent for self-love, empowerment, and coziness in your own skin."
CAMP SHIRT – THE NEW TREND IN TOWN
Offering up a slice of spontaneity that might be missing from your life, is the newest trend in town – the camp shirt. A true chameleon piece, the camp shirt signals vacations; even if you don't actually have the time to go on one! The camp collared shirt is alternatively known as a Cuban or Bowling shirt and shares some traits with a Hawaiian shirt. A relaxed and less-tailored silhouette characterises the shirt and more often than not, vibrant colours and bold prints are included. The trend has been picked up by menswear enthusiasts for their daily wear and brings some serious feel-good summer vibes to your day. The prints range from minimalist to bright and psychedelic and bring a pretty youthful vibe to the overall outfit. This apparel is not a new invention, but despite being an oldie, it is still a goldie and amidst today's growing social media influence, the camp shirt has also had its share of instant popularity courtesy of TikTok fashion influencers.