Boy Chanel from The House of Chanel is Getting on All the Fashion Flames and We Are Standing with A Fire Extinguisher!
Sometimes you might feel the need for fashion and right then you may realise that not much can be done about it. But right there is where you are wrong. A handbag is at your rescue every time you need fashion to be your top priority. Utilizing different parts of your body, some bags might be for your shoulder, some might be for your arms, some for your palms, and some for the other person to carry – whatever the case may be, it has become an essential addition to many wardrobes and is increasing over popularity as we speak. Talking of popular, we will give you our honest input about a handbag that is trending like a newly launched iPhone. Let's go!
While there are many luxury fashion conglomerates, some stand out from the rest. One such brand is Chanel. Founded in 1910 by Coco Chanel, this brand is known for setting some very high standards in the fashion industry. Today, we have chosen a bag that has made a name and fame for itself – Boy Chanel Handbags.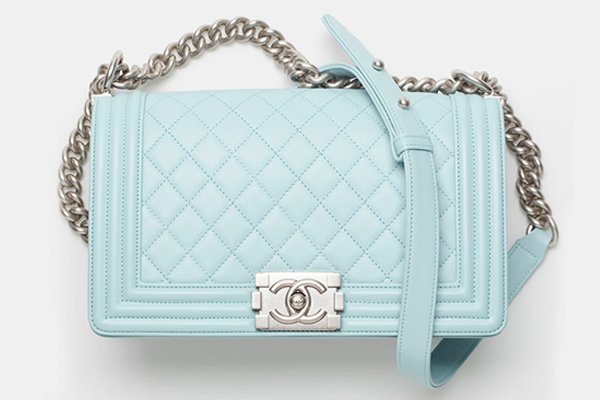 Founded in 1910 by Coco Chanel, this brand is known for setting some standards in the fashion industry.
The name has a rather interesting story behind it. It starts somewhere with Gabrielle Chanel finding her first love in Boy Capel – and hence the name; Boy Chanel. Talking about the bag itself, it looks up to the standard with that rectangular shape and pattern stitching all over the body. The mind behind the design is Karl Lagerfeld.
Along with that leather look, it also features a large gourmette chain which makes practically a shoulder or a crossbody. And lastly, upfront in the middle is the classic double C's which denotes the high majesties of Chanel. Well, now we will take a deeper look around the bag and oh boy, we found some things not worth it.
First of all, starting with that 'High-Leather' and rectangular look. This shape exposes the edge to certain wear and tear. A sharp design is exposed to damages more than a circular or a soft approach. Well, many people complained about the edges wearing off too quickly and the stitching getting loosened.
Even if we keep the wear and tear aside, the gourmette chain of this bag has two circular clasps on the leather in between. If you have your hair hanging near your shoulder, while cross bodying this bag – your hair will get stuck in them and not just stuck, "tangled" would really be the expression here.
While your elbow rests on the "Shoulder bag", you feel the base of your bag becoming saggy.
Who likes to untangle their hair every time removing their bag from their shoulder? Definitely not us. Let's just suppose these problems are not there. Everything is going well and you are casually carrying your Boy Chanel handbag. While your elbow rests on the "Shoulder bag", you feel the base of your bag becoming saggy. How would you feel?
Due to the bag's ergonomics, the base becomes saggy if your elbow is pressing against the bag. Being a shoulder bag, it is just how you hold your bag naturally. Senseless – is what we are hearing repeatedly after calling out this bag and if you can't catch on to the red flag, you might be colourblind.