Get your hands on your monthly dose of fashion, entertainment, beauty & luxury. July is the month everybody waits for eagerly. Let's see what this month has in store for us. Read on!
ELIE SAAB LAUNCHES COUTURE FOR MEN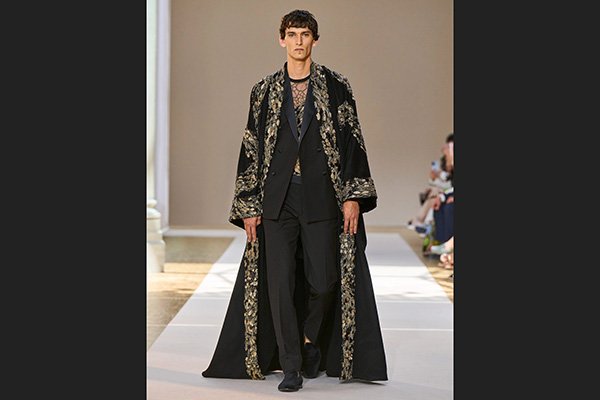 Proving that even a bespoke tuxedo is not good enough for your stride down the red carpet, Elie Saab debuted its couture designs for men at his Paris haute couture show. Having come up with an unforgettable collection filled with blush, blues, and rose gold tones, the couturier admitted to having taken inspiration from "the moment the setting sun hits the sea, transforming its colors." Noting the increasing interest of male consumers in the luxury and beauty segment, he came up with the line for males. Although you'd be better off not assuming that this is the first time the house has come up with designs for male clients; the house has always been inundated with requests by clients wishing to dress their spouses in "something spectacular." Spectacular certainly is the correct word to define the collection with the opulent embroideries climbing upon the jacket panes or the feathered capes with their exceedingly dramatic sweeps.
ALL-NEW METALLIC SWIM COLLECTION BY SKIMS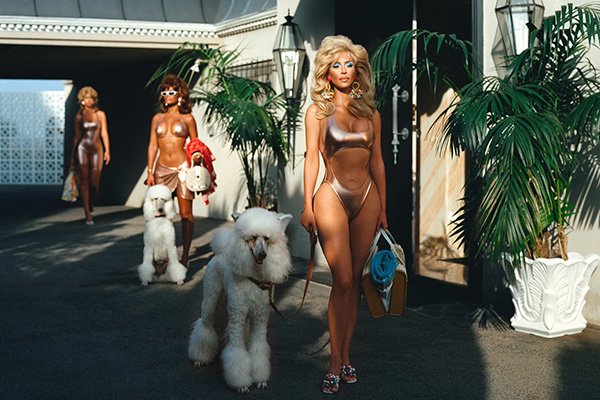 There is no denying that the beloved Kim K is quite the shapeshifter. Another well-known fact is that she uses her business acumen and her infinite looks to continue to regularly defy trends and logic. Displaying this same tendency yet again, the chameleon – better known as the jack-of-all-trades – is back with a series of photos in which she stars as an Orange County Barbie (read Jennifer Coolidge) while celebrating her new metallic swim collection drop for Skims. The credit for the clicks goes to artist Nadia Lee Cohen whose reputation for creating bizarre yet chic characters in her photographs precedes her. We're definitely excited since Kim's reputation for dropping great swimwear has already been well-established and hopefully, she continues to maintain it!
CHANEL CHANNELLING EPHEMERALISM THROUGH NEW BOUTIQUE IN EAST HAMPTON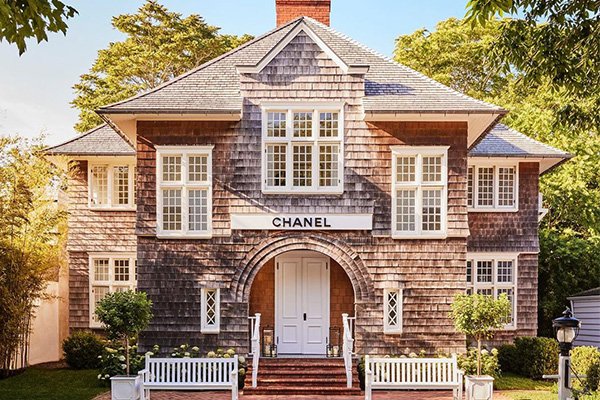 It's not exactly secret that the New York Elite treats the Hamptons as a retreat and making the wonderful decision of taking advantage of this fact, we have Chanel. Chanel's decision to set up camp out in the east with the pack for the summer is definitely going to prove to be a very fruitful strategy. And the new summer pop-up boutique that Chanel has come up with combines the East End's beachside flavour with its indubitable Parisian flair. You're guaranteed to be covered from day to night as inside the classic cedar-shingled facade, reside pieces from the Métiers d'Art 2021-2022 collection alongside Coco Beach pieces. You can also get your hands on the CHANEL 22, the boutique's newest handbag launch, and its dual function as a beach tote as well as an everyday carryall will have you covered for the entirety of your holiday
SALVATORE FERRAGAMO DROPS NOMADIC STORIES FOOTWEAR CAPSULE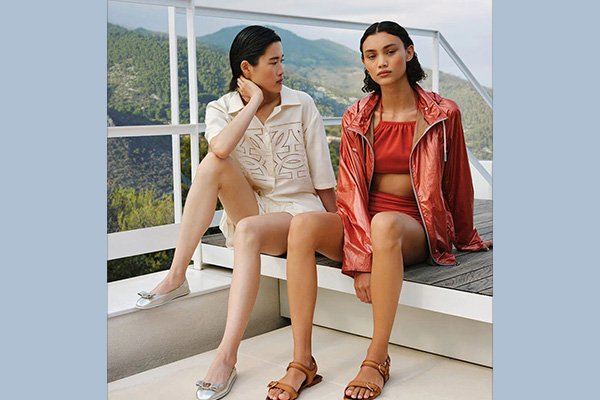 We love a brand that can intuitively sense what its customers need and Salvatore Ferragamo seems to always be able to sense our needs. Getting the memo that we're itching to get back out there on the road, the brand has ensured that we do it in perfect style. Helping us put our best foot forward, the brand has launched its latest collection of flats and sandals that are made by experts in Italy keeping their customers' comfort and suitcases in mind foremost. Each pair more flexible than the other, get ready to head out for a full day's sightseeing adventures without having to worry about getting blisters or sore feet. And every pair is designed keeping the ergonomics in mind so that they take up as little space as possible in your suitcase. So, you can now free up some extra room for that extremely cute dress you desperately wanted to take but couldn't make space for earlier.
DEMI MOORE: THE SWIMWEAR DESIGNER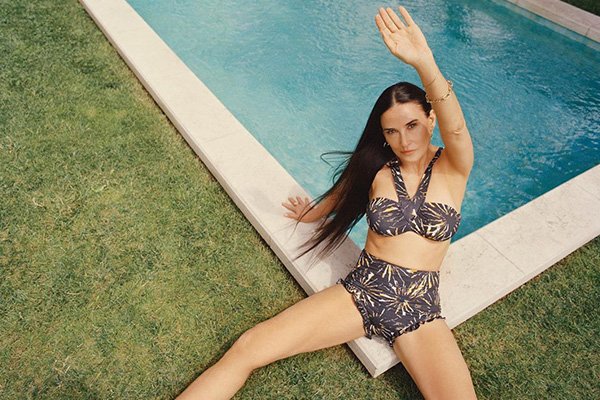 Termed Demi Moore x Andie, the limited-edition collection features 10 styles and is made from high-end fabrics that trace their source back to Italy and France and are manufactured in a factory in Morocco. Moore has already captivated millions throughout her career and her undeniable style and impressive eye for detail definitely resulted in her being a perfect match for Andie. Although she'd never designed swimwear before, she was quite successful in designing the line for Andie. Moore wanted to cater to her contemporaries along with those of her daughters and that is what she kept in mind while designing the collection. The collection features a variety of styles; one-pieces and separates which include the Marseilles one-piece, the Tropez top, and bottom, etc. One of the designs is a firework print as well.
VAI LENÇO FELIZ – MAX MARA RESORT 2023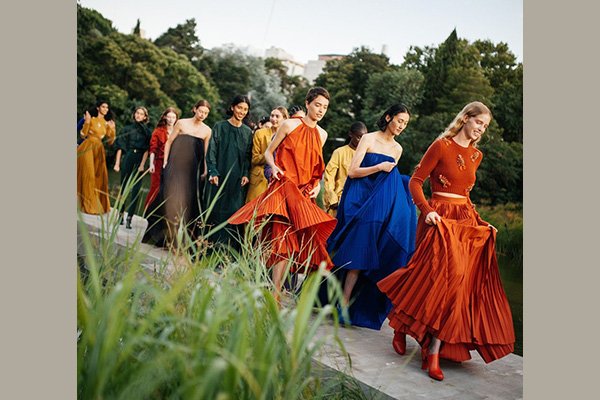 Max Mara made its way to Lisbon, Portugal for its latest destination runway show. Lisbon has a well-established reputation for being home to some of the most innovative and romantic ideas of art, fashion, and culture. The setting for the brand's 2023 resort fashion show was the lush gardens of the Calouste Gulbenkian Foundation and the muse for the collection was a Nikias Skapinakis painting of the poet Natália Correi. Natália Correi's potent personality saw her occupy a significant place at the heart of Portuguese cultural life in the 1970s and 80s and made her a symbol of seductive and unconventional femininity. Her modern version of femininity is clearly visible in the colourful and flouncy floor-length skirts. And the accessories are a nod to the lenços dos namorados, or "sweetheart handkerchiefs," which were sewn by Portuguese lovers for their significant others.